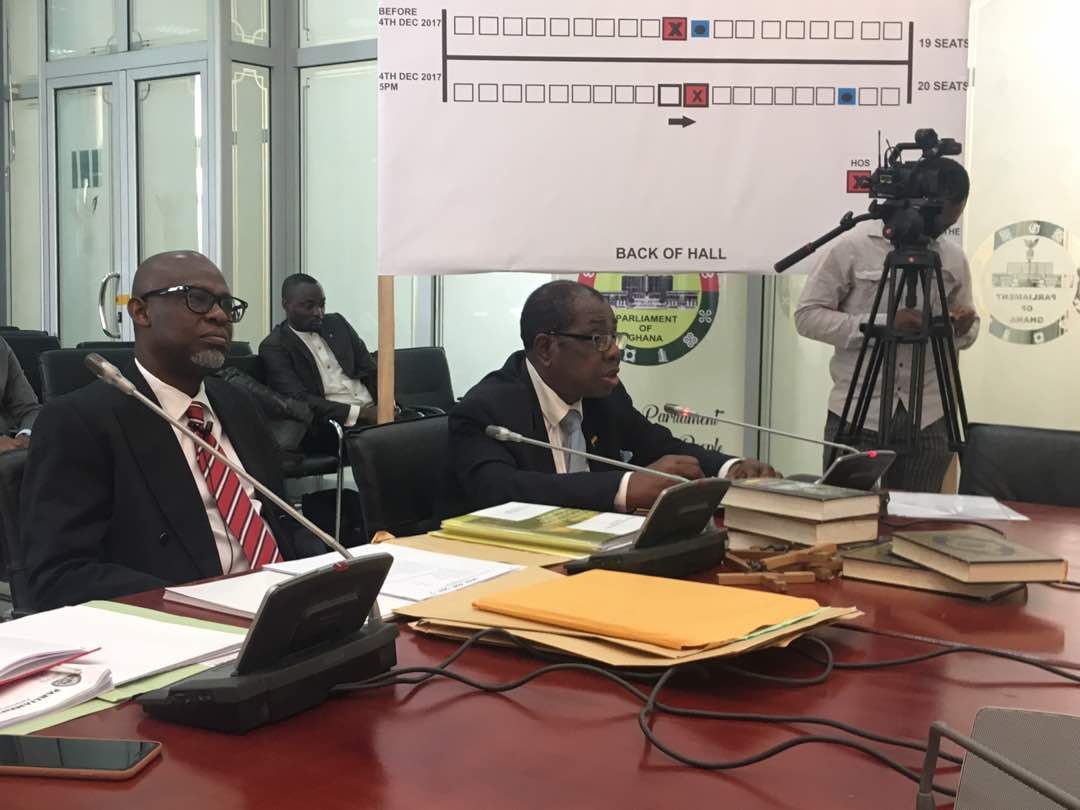 The Chairman of the Millennium Excellence Foundation, Victor Gbeho has reiterated his denial that expatriate business moguls paid  a whopping $100.000.00 to sit close to President Akufo-Addo at the Ghana Expatriates Business Awards last year.
"…We did not coerce or levy any person or institution to come out with sums of money that would enable them to sit next to the head of state [President Akufo-Addo]," he told the five-member Parliamentary Committee probing what is now referred as 'Cash-for-Seat' saga.
The foundation, he continued "found voluntary sponsors to support the first class event that was held. It did not sell seats for cash nor was any expatriate firm excluded from the attendance of the event because it did not sponsor."
"Indeed, it is a fact that most of the VIPs [Very Important Personalities] seated on the presidential table did not pay sponsorship of the alleged $100.000.00 before the gala event. Finally, Mr. Chairman [referring to the chairman of the committee] the foundation did not participate nor encouraged any stratagem to steal from any businessman or government," he added.
The Speaker of Parliament, Professor Mike Oquaye, on January 5, 2018 set up a bipartisan five-member committee at the behest of the Minority in Parliament to probe the saga.
The investigatory committee is made up of three members from the Majority side of the House and two from the Minority.
They are:  Ameyaw Kyeremeh, Majority Chief Whip,l Chair of the Committee, Dr. Assibey Yeboah, Chairman of the Finance Committee of Parliament, and Yaw Buabeng Asamoah, MP for Adentan [all from the Majority].
Those from the Minority are James Klutsey Avedzie, Deputy Minority Leader, and Dominic Ayine, the MP for Bolgatanga East.
The committee has up to January 24 to submit its report.
Source: Ghana/StarrFMonline.com/103.5FM