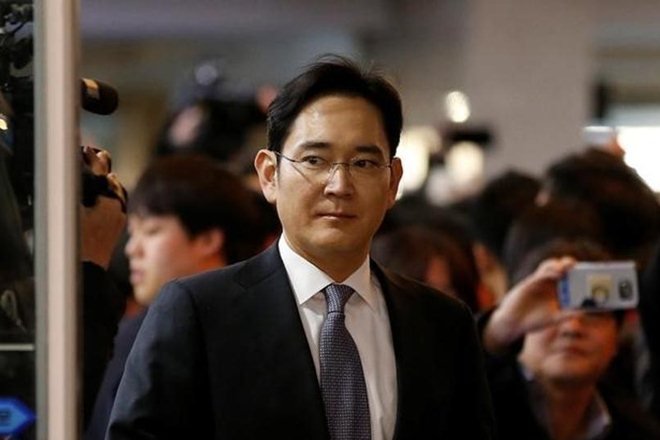 Samsung heir Lee Jae-yong has been freed from jail after a South Korean court suspended his five year jail term for bribing the country's ex-president.
An appeals court upheld parts of the conviction, but used its discretion to release the executive.
South Korea's supreme court is expected to appeal against the decision.
The case gripped the public amid growing anger against the country's biggest companies, known as chaebols, and their influence on wider society.
Scandal
Last year a lower court jailed Lee for corruption in a political scandal that ultimately brought down former President Park Geun-hye.
The Samsung Electronics vice chairman, who is also known as Jay Y Lee, who had been detained for nearly a year, appealed against both the verdict and sentence.
The scandal exposed the ties between family-run conglomerates and political powers.
Samsung Electronics is regarded as the jewel in the crown of the Samsung Group conglomerate, which is made up of 60 interlinked companies.
Lee has effectively directed operations at Samsung Electronics since his father, Lee Kun-hee, was incapacitated by a heart attack in 2014.