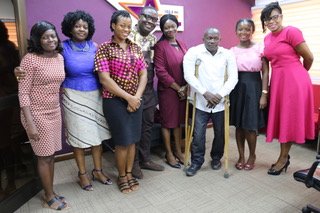 In this part of our world, majority are socially marginalized when it comes to equipping and empowering persons with disabilities to be self-reliant.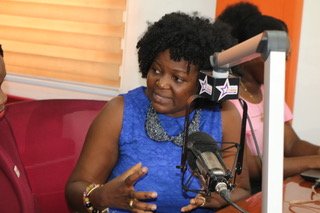 The Starr Woman Dream Edition seeks to find ways to address these pressing challenges that women entrepreneurs, especially face by engaging the various stakeholders in a round table discussion on what can be done to ensure efficient and innovative ways to improve their lives and ensure their integration into the society with topics such as tax incentives, social support and services, entrepreneurship and training, The District Assembly Common Fund and the Disability Act.
The week long advocacy series was held from the 11th to the 15th of June, 2018 and aired on Morning Starr hosted by Francis Abban.
How Ghana's tax regime can be structured to benefit socially excluded persons was the first topic of deliberation. Diana Sebire a person living with disability (PWD), George Bimpeh, the Country Director for SEND Ghana and Dominic Naab, the Chief Revenue Officer of the Ghana Revenue Authority were the panelists on Monday. We all do know that setting up a business is an arduous task and PWDs are facing a lot more obstacles of achieving their dreams of being business owners. Diana bemoaned the lack of assistance from institutions responsible for registering their businesses are turned away and their physical structures not being disability friendly. The District Assemblies are also not of much help as they turn a blind eye on helping them acquire spaces where these vulnerable women can mount shops to start their business venture.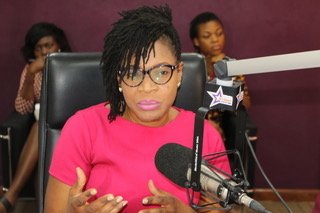 Access to funds is another hurdle they face. The existing tax regime is known to widen the gap between the rich and the poor. Mr. Bimpeh was of the view that the state could formulate coherent ways of revenue collection from the rich instead of the current 'one size fits all' approach to taxation. On the other hand, Mr. Naab opined that entrepreneurs with disabilities can enjoy the benefits of the tax regime by signing up for the 1st, 2nd and 3rd tier of the Pensions Act of which 35% of their declared income is exempted from tax and also, for disabled women entrepreneurs below 36 years who wish to start various businesses will not pay taxes for up to 5 years under a new Act which was rolled out by the government in December last year.
Finding innovative ways of equipping and empowering disabled women entrepreneurs was Tuesday's topic of discussion. The Vice President of the Ghana Chamber of Entrepreneurs with Disability, Mr. Charles Fosu tasked the government, which was represented by the Executive Director of the National Board for Small Scale Industries (NBSSI), Kosi Yankey to involve PWDs in drafting policies for their members. As claimed by Mr. Fosu, there are many policies that have been imposed on them without their needs being considered. Hence, no meaningful impact on PWDs if their needs are not assessed before drafting policies for them. However, Kosi Yankey disputed the said claims citing instances where the NBSSI launched the Women's Entrepreneurship Summit with the aim of economically empowering them this year. Her outfit also provided technical assistant support with the Ghana Blind Union educated and educated them on financial literacy with plans to expand to other regions. Parents of children with intellectual disability also tasked the government to come to their aid in business start-ups so they can also fend for themselves and their families. This was made known by the Principal of the New Horizon Special School, Vanessa Adu-Akorsah.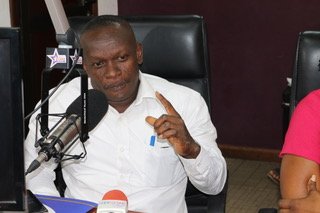 On Wednesday, it came to the fore that women living with disabilities have rejected moves by the government to use their share of the District Assembly Common Fund to procure working equipment rather than cash disbursement. Kate Tsagli, the President of the Women's wing of Ghana Society of the Physically Disabled shared this on the topic of the District Assembly Common Fund (DACF) and its benefits for PWDs. The payment of funds is sometimes regular and comes quarterly. At other times, it gets delayed and comes half yearly. Kate also made it known that sometimes, officials divide the funds into parts only to give them a portion of it. Until recently, the DACF started to procure items for them to work with to help start up a business of which they applied but are given different items which they are not agreement with but the Executive Secretary of the National Council for Persons with Disability, Kwamena Dadzie stated that there is no policy in the Common Fund on cash distribution. He iterated that applicants must be specific with regards to the items they need.
A critical look at the Disability Act, Act 715 which helps PWDs enjoy rights was delved into on Thursday. After 12 years of its implementation, Ghanaians have not been compliant with ths Act. The Spokesperson of the Ghana Federation of Persons with Disability, Alexander Bankole Williams lashed out at government for failing to fulfill its 2016 manifesto promise to implement a full education system for PWDs. A shocking revelation was made by the host that blind students in Senior High Schools (SHS) do not have access to educational materials with which they can learn with. Disabled students in tertiary institutions are also lacking both financial and resource support. Mr. Kwamena Dadzie refuted the claims stating that with tertiary institutions, the education is not blanket free like the basic and secondary schools rather, government subsidizes fees at the tertiary level. An example was given where last year, the government paid the fees of 52 disabled tertiary students up to the tune of GHS85, 000. Unfortunately, government has not set up a comprehensive plan yet to cater for the economic empowerment of women with disabilities. PWDs in Ghana are being denied proper living conditions contrary to Article 3 of the Disability Act. They are not given jobs despite their qualifications due to the continuous stigmatization. A conclusion was drawn to the fact that a lot awareness needs to be raised about their inclusion in society and the fact that Ghanaians should enforce the Disability Act and own it.
To climax the series, social support and services was discussed at length. It was established that there existed the payment of lip service with regards to disability issues. Mr. Alex Tetteh, the President of the Centre for Employment of Persons with Disability was dismayed about the fact the nine rehabilitation centres which government established to train PWDs with employable skills do not receive any funds for training. He pleaded for 5% of job allocations in all institutions in the country to empower them economically. Mr. Tetteh further expressed worry over the continuous rejection by both public and private institutions to employ PWDs due to their physical conditions despite their qualifications. He urged government to prioritize health, education and employment of the disabled so they can actively take part in developing the country. The Executive Director, Hope for Future Generation Cecilia Senoo was outraged at the fact that PWDs do not have easy access to health facilities especially pregnant women. Some are seen crawling on their bellies and others losing their babies due to improper handling in the hands of doctors. She stressed on the need for sign language interpreters in hospitals to also help the deaf in understanding doctor's diagnostics. Shockingly, The Department of Social Welfare explained that its office was cash-strapped and could therefore not carry out its mandate of assisting PWDs and therefore called on the general public to support and accept persons with disabilities. Mr. Joseph Attigah said his office is planning to roll out a 5 year program dubbed 'Operation Get Off The Street' where PWDs will be sent off the street to rehabilitation centres where they can be trained. He gave an interesting point where the blind who are interested in music can be trained in disc jockeying and music interests.
All in all, 'The Big Conversation' served as an eye opener on what the various stakeholders have in store for PWDs and the necessary actions they can take to ensure they are respected and included in society.
Below are Highlights of #SWDreamEdition Big Conversation
Source: Ghana/StarrFMonline.com/103.5fm