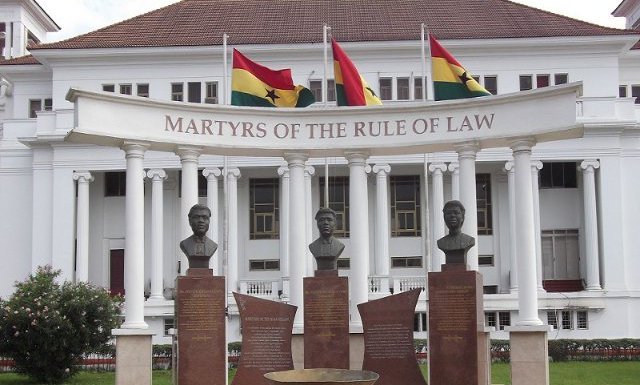 The Supreme Court has thrown out the suit by Fafali Nyonator seeking to injunct President Akufo-Addo from nominating a new chairperson of the Electoral Commission.
Ms. Nyonator who is in court to challenge the process that led to the removal of Charlotte Osei as chair of the election management body, went to the Supreme Court to prevent  the President from nominating a new EC boss, while the case against the process of the former's removal is pending.
But the Supreme Court Tuesday ruled that whatever happens after the removal can be declared null and void if the court  eventually rules in favour of the plaintiff in the matter.
Mrs. Osei and her two deputies — Amadu Sulley and Georgina Opoku Amankwah – were sacked from office by President Akufo-Addo last month.
Their dismissal was after the Committee set up by the Chief Justice, Justice Sophia Akuffo, pursuant to Article 146(4) of the Constitution, to investigate separate complaints brought against the three persons by Ghanaian citizens, recommended their removal from office.
The Committee recommended their removal on the basis of stated misbehaviour and incompetence, pursuant to Article 146(1) of the Constitution. In her first public reaction to her removal from office, Mrs. Osei said posterity will vindicate her performance as chair of the commission.
The President has subsequently nominated the Executive director of Policy think tank Institute of Economic Affairs Jean Mensa for the job. Her nomination and that of three others have been approved by the Council of State, as required by the Constitution.
Source: Ghana/Starrfmonline.com/103.5FM