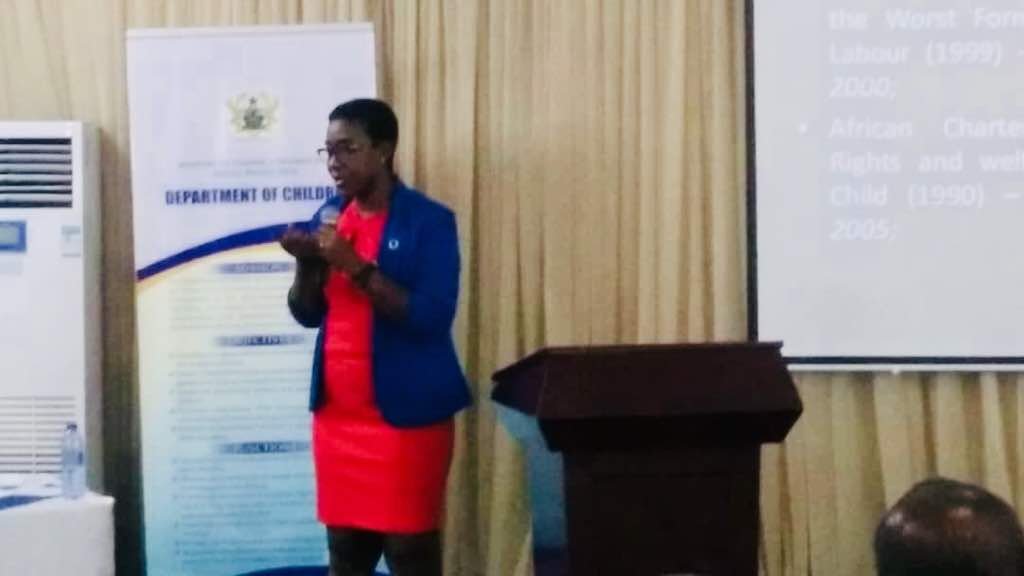 J Initiative, a child and family focused organisation in Ghana, has called for the need to review or enact the country's laws to reflect readiness to protect children online in an increased globalization and ICT revolution era.
The Executive Director of the organisation Awo Aidam Amenyah made the call at a two-day stakeholders' workshop aimed at amending Ghana's Child related legislations.
Stakeholders have begun a dialogue on position papers on the amendment of child related legislations. The dialogue has looked at three key child related issues including Child Online Protection – COP.
The two-day Dialogue with stakeholders was led by the Department of Children under the Ministry of Gender, Children and Social Protection (MoGCSP) is with support from UNICEF Ghana and Canada Fund with the aim to amending Child Related Legislations in Ghana.
Presenting the position paper for Child Online Protection, the Executive Director of J Initiative, Mrs Amenyah said bodies like the International Telecommunication Union (ITU), the UN Expert Group on COP, WeProtect have all attested to the importance of multi-stakeholder approach to Child Online Protection.
She added that, "It is the right of the child to use the digital space to learn, play, interact among all other profitable uses: our responsibility as adults is to guarantee their safety and security in that imaginary environment. Therefore, if that environment is hurting them, we do not need to throw our arms in despair rather we must see to it that appropriate measures are put in place for them per acceptable standards".
She went on to state that "considering the blurred lines between the Physical, digital and biological spheres now, children's access to the Internet has become a complex policy area, demanding an approach to policy which is inclusive, expertise-driven and the involvement of a broad range of stakeholders.
On her part, the immediate past minister for Gender, Children and Social Protection Otiko Afisah Djaba said the dialogue offered stakeholders a great opportunity to review emerging issues for the protection of children in all spaces (physical and virtual) at the home, the school, communities and institutions.
"Every effort put in the dialogue will help strengthen our legislation for the protection, safety and development of our children today and for the future", she added.
Source: Ghana/Starrfmonline.com/103.5FM