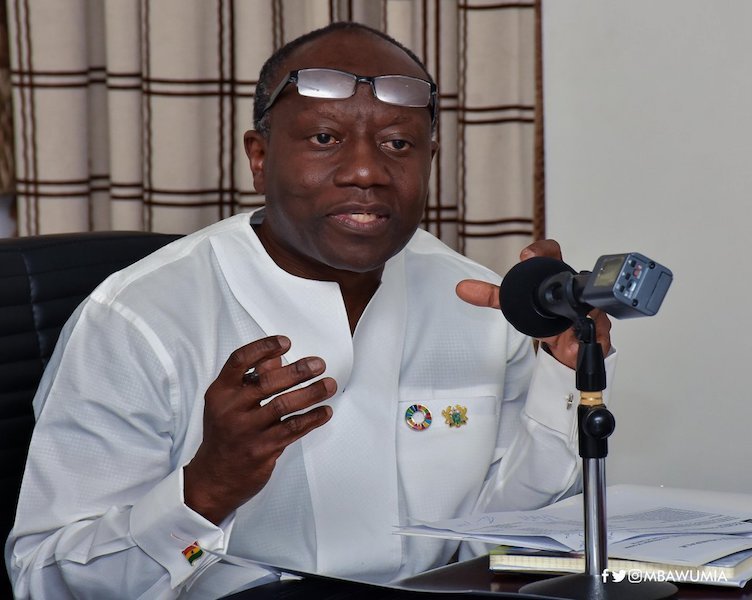 The Finance Ministry transferred an amount ofGH¢226,990,983.98 from the account of the National Youth Employment Agency (NYEA) to the ministry without the knowledge of the agency in 2015, officials have revealed.
There was no documented contractual agreement concerning the withdrawal and reimbursement, a report prepared by the Auditor General Daniel Domelevo further noted.
Appearing before the Public Accounts Committee (PAC) Tuesday to answer questions on the report, CEO for the YEA, Justin Kodua further revealed over GH¢150 million was earlier emptied from the same account by the Finance ministry.
"With respect to the amount of GH¢ 56,390,383.98, the money was taken from YEA accounts without even recourse to YEA. And it did not only happen once," he told the Committee.
"Somewhere, 6th July 2017 we wrote a letter to the Ministry of Finance to draw their attention to it. On the 16th of June 2015, they took an amount of GH¢150million from the YEA account. And on 30th September took an amount of GH¢ 56,390,383.98. Then on 22nd February 2017, they took an amount of GH¢20million from the YEA accounts. In total an amount of GH¢226,990,983.98 was taken from YEA accounts," he added.
The agency, he said wrote a letter to the Finance Ministry to seek a refund of "those monies but only the GH¢20million taken in 2017 was refunded to us. The rest of our efforts haven't yielded any results."
Asked what reasons the Finance Ministry assigned for its inability to refund the rest of the money, Mr Kodua said: "As at now we have not been given any cogent reason and that I'll be happy if this matter is also pursued further for us to get our funds back."
Unearned salaries
In a separate development, the Auditor General said a staff of the YEA, Ms Gloria Edusei who resigned from active service in June 2015 had her July and August 2015 salaries of GH¢3,998.00 paid to her account at Agricultural Development Bank (adb).
Similarly, Mr Simon Sowu with staff number 73762 of the Labour Department of the YEA's head office who died in active service on  September 4, 2016, had his September and October 2016 salaries of GH¢1,576.12 paid to his account at adb Adabraka branch.
The payment of the unearned salaries  was due to the failure of the Management of the YEA to ensure prompt deletion of the names from the payroll after separation plus a failure to instruct their bankers to withhold and pay to government chest all unearned salaries.
Source: Ghana/Starrfmonline.com/103.5FM