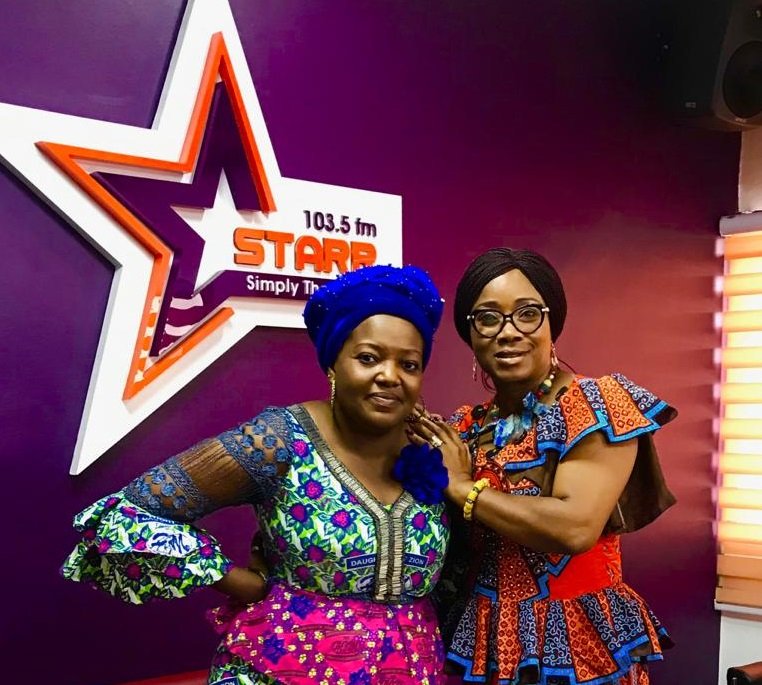 The Member of Parliament for Agona West Cynthia Mammle Morrison has said her appointment to replace Otiko Afisa Djaba as the Gender, Children and Social Protection Minister came as a surprise to her.
"I did not have any idea about it; I did not lobby anybody for it. It was like a shock," she stated Sunday, August 26 when she took her turn on the Starr Woman Show on Starr103.5FM.
Morisson who was nominated earlier this month by President Akufo-Addo to take over from Otiko in his maiden reshuffle said she held her nomination in high esteem even though she did not foyer for it.
"The appointment is like my own baby given to me at birth," she told the host of the Starr Woman Show Eyram Basham.
She pledged to work assiduously when given the nod by the Appointments Committee of Parliament to find lasting solutions to the litany of challenges affecting women, children and persons with disabilities (PWDs).
This, she said will be possible by seeing to the practical implementation of policies, geared toward addressing the challenges facing the underprivileged in the Ghanaian society.
"What I am hoping to do is to work and work well, and make sure that we can put something on the table that people will know that this thing is done especially for the underprivileged," she stated.
I'll be Minister for all
Morrison whose love for kids, the aged and the underprivileged are not in doubt assured that she will be the Minister for every tom, dick and harry.
She assured that she will make herself available to all devoid of party or religious affiliation in order to ensure that the Ministry objectives are achieved.
"We are all advocating for women, we will champion it and work together as a team, not just as NPP because I am not there for NPP," she stated.
Be bold and take up leadership roles
Moving forward the Agona West legislator urged women to be bold and assume leadership positions in every sector of the economy.
"Ones you are in the public domain," she stated, "people think they have the right to say every negative thing about you, even if it is not true or not … I just pretend that it hasn't happened, women should know that the sky is their limit, they should stand up and be bold, they don't have to retreat when men stand up against them."
The Starr Woman Show is a weekly women's panel show to provide intelligent, witty and gendered perspective on critical issues, lead though on women issues and amplify or rally women voices/opinions on domestic and national conversation. It airs every Sunday, on Starr 203.5 FM at 3:00 pm. It is hosted by seasoned broadcast journalist and Project Coordinator for the Starr Woman Dream Edition, Eyram Bashan.
Source: Ghana/Starrfmonline.com/103.5FM