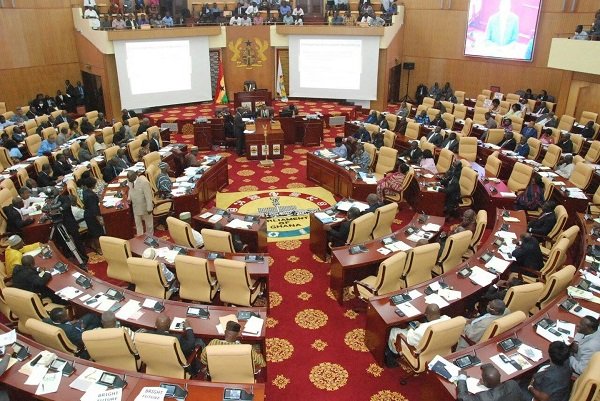 The Finance committee of Parliament will from next month launch a probe into circumstances that led to the collapse of seven local banks.
UT and Capital Banks were acquired by GCB Bank a year ago after they were declared insolvent by the Bank of Ghana.
Five other local banks – uniBank, Beige Bank, Royal Bank, Sovereign Bank and Construction Bank – were weeks ago merged by the Central Bank into the Consolidated Bank following liquidity challenges.
Speaking to the media after a committee meeting, chairman for the committee, Dr. Mark Assibey-Yeboah said the probe which will take place from 5-7th of September is to focus on the finance ministry, the Bank of Ghana and the receivers of these defunct banks.
Ranking member for the committee Ato Forson hinted directors and other stakeholders of these banks will be invited if need be. He assured the probe will be nonpartisan.
Another member of the committee Daniel Okyem Aboagye wants monies lost to the state retrieved from players in these defunct banks.
Speaking to Starr News, the MP who doubles as a banker argued the claim by former board chairman for defunct Capital bank Dr. Mensah Otabil that he was only a non-executive board chairman is untenable.
According to him, the founder of ICCG is liable for whatever transpired at the bank.
Meanwhile, Government has refuted claims that the recent merger of 5 local banks to form a consolidated bank is politically motivated.
Addressing a news conference Wednesday, the Information Minister-designate Kojo Oppong Nkrumah said the move by the Central Bank has become necessary due to the distress in the financial sector.
"There are some who seek to reduce everything in this country to partisan politics. Indeed, in recent weeks, I am sure that you have heard some political actors claiming that the cleanup is politically motivated and that it is ill driven or was an attempted to rather collapse the system.
"This is blatantly ill-informed," he stated.
Source: Ghana/Starrfmonline.com/103.5FM