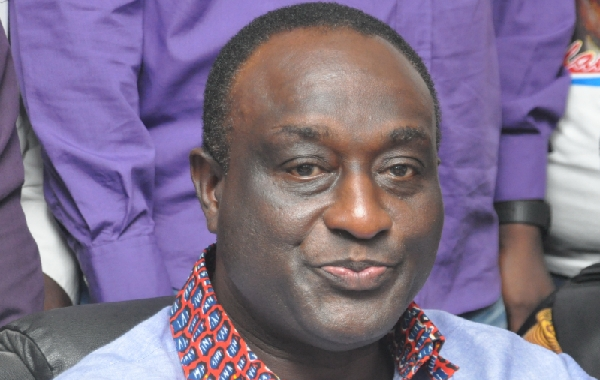 Minority Chief Whip, Muntaka Mubarak, has served notice he will file a motion for a vote of censure on Trade and Industry Minister Alan Kyerematen for disrespecting Parliament.
Mr Kyerematen, who was expected to appear before the House Tuesday to answer questions, has for the third time failed to show up.
Deputy Majority leader, Sarah Adwoa Safo informed the House that the minister has written to Parliament asking permission to travel to the UK with Vice President, Dr Mahamudu Bawumia for a summit—an explanation Mr Mubarak flatly dismissed as untenable.
He described Mr Kyerematen's action as deliberate and disrespectful to the House, therefore he was initiating processes towards passing a vote of no confidence in him as Trades and Industry Minister.
"I must say this is worrying. In February alone the Minister for trade and industry has written three times for his question to be deferred. Mr Speaker, there's some deliberateness because when the president was here to read the State of the Nation Address all of them found time to be here. They prioritise coming to sit here so that the president will see them in Parliament," Mr Muntaka said in his address on the floor of Parliament on Tuesday.
"Mr Speaker for a Minister in a space of just one month to have sought permission for his question to be postponed three times, three times! Mr Speaker, I just want to serve notice I will come with a motion of censure because the Minister doesn't want to be a Minister because he doesn't respect this House, he doesn't want to come and answer to the people," he added.
Passing a motion of Censure
The Article states:
"(1) Parliament may, by a resolution supported by the votes of not less than two-thirds of all the members of Parliament, pass a vote of censure on a Minister of State.
"(2) A motion for the resolution referred to in clause (1) of this article shall not be moved in Parliament unless-
"(a) seven days' notice has been given of the motion; and
"(b) The notice for the motion has been signed by not less than one-third of all the members of Parliament;
"(3) The motion shall be debated in Parliament within fourteen days after the receipt by the Speaker of the notice for the motion.
"(4) A Minister of State in respect of whom a vote of censure is debated under clause (3) of this article is entitled, during the debate, to be heard in his defence.
"(5) Where a vote of censure is passed against a Minister under this article the President may, unless the Minister resigns his office, revoke his appointment as a Minister."
Source: Ghana/Starrfm.com.gh/103.5FM