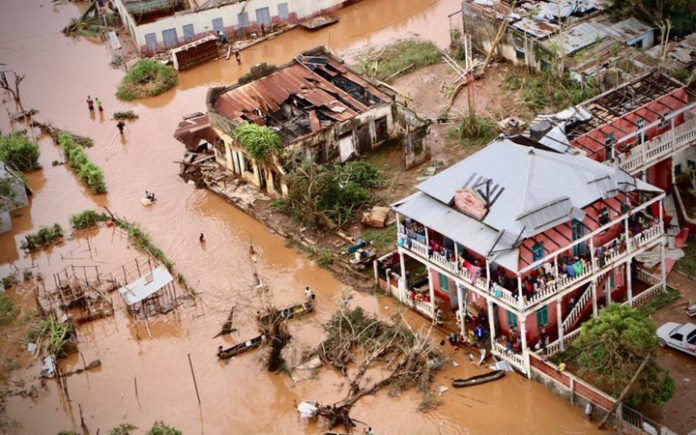 The Minority in Parliament is demanding financial contributions from MPs to support victims of cyclone Idai which has left close to 1000 people dead across three countries in Southern Africa.
President Akufo-Addo has disclosed Ghana is ready to assist the affected countries upon request.
But in a statement, the Minority spokesperson on Foreign Affairs, Samuel Okudjeto Ablakwa, said government must show leadership by also assisting the affected countries; Mozambique, Malawi and Zimbabwe.
"This goes beyond solidarity and mere words…Mr. Speaker, I propose if it pleases you, that we all as Members of Parliament make voluntary donations in cash or in kind which we should put together and donate to our fellow Africans in Mozambique, Malawi and Zimbabwe who are in dire need of our urgent assistance," Mr. Ablwakwa.
Contributing to the statement, Adaklu MP, Kwame Agbodza and Atwima Kwanwoma MP, Dr. Kojo Appiah Kubi said Ghana must take a cue from the disaster and put its house in order to be ready for such disasters.
Cyclone Idai's death toll has risen above 750 in the three southern African countries hit 10 days ago by the storm, as workers try to restore electricity and water and prevent an outbreak of cholera.
In Mozambique the number of dead has risen to 446, with 259 dead in Zimbabwe and at least 56 dead in Malawi.
All numbers for deaths are still preliminary, said Mozambique's environment minister, Celso Correia. As flood waters recede and more bodies are discovered, the final death toll in Mozambique alone could be above the early estimate of 1,000 made by the country's president a few days after the cyclone hit, said aid workers.
Nearly 110,000 people are now in camps more than a week after Cyclone Idai hit, said Correia, the Mozambican government's emergency coordinator. As efforts to rescue people trapped by the floods wind down, aid workers across the region are bracing for the spread of disease, including cholera and malaria.
Source: Ghana/Starrfm.com.gh/103.5FM