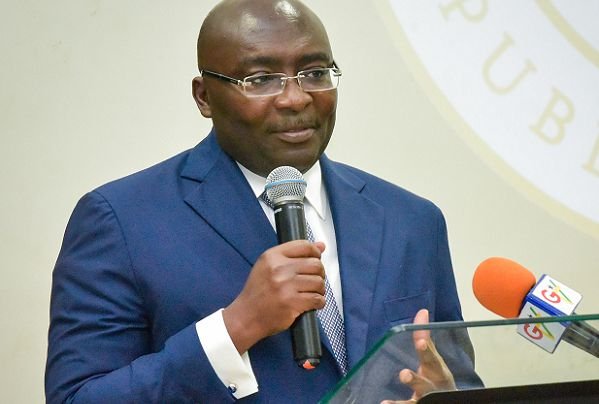 Vice president Dr Mahamudu Bawumia has urged the Economic Community of West African States (ECOWAS) to allocate a portion of the ECOWAS levy to support credible Civil Society Organisations (CSOs) in the regions.
That, he said, will end their heavy dependence of foreign donors which compromises their independence.
Speaking at the 20th Anniversary celebration of the West Africa Network for Peace Building on Tuesday in Accra, Vice President Bawumia said: "ECOWAS member states should consider providing budgetary allocations for capacity enhancement for CSOs for productive engagements.
"This should be done for example by availing a portion of the ECOWAS levy to professional CSOs with a track record."
"CSOs in West Africa largely rely on external sources of funding for their peacebuilding activities. Most often the funds are short term and limited in scope. Additionally, external donors demand sometimes short term unrealistic results.
"With all the resources that abound in the region domestic funding from the private sector is woefully absent in support of the activities of CSOs, thereby sometimes compromising the independence of their operations," he said.
Vice President Bawumia further stated despite the appreciable progress being made by CSOs in enhancing peace and security in West African democracies, lack of trust between government and CSOs abound with ineffective collaboration, inadequate capacities and funding challenge continuing to limit their leverage in pursuance of their crucial role.
He called for adequate collaboration among CSOs in the region stating lack of it undermines effectiveness. "Given the differences in objectives and scopes of CSOs, lack of synergy limits their performances and increases competitions rather than cooperation," he said.
Vice President Bawumia also spoke about how to reduce capacity and lack of professionalism has been another challenge militating against the performance of CSOs within the region.
Source: Ghana/Starrfm.com.gh/103.5FM