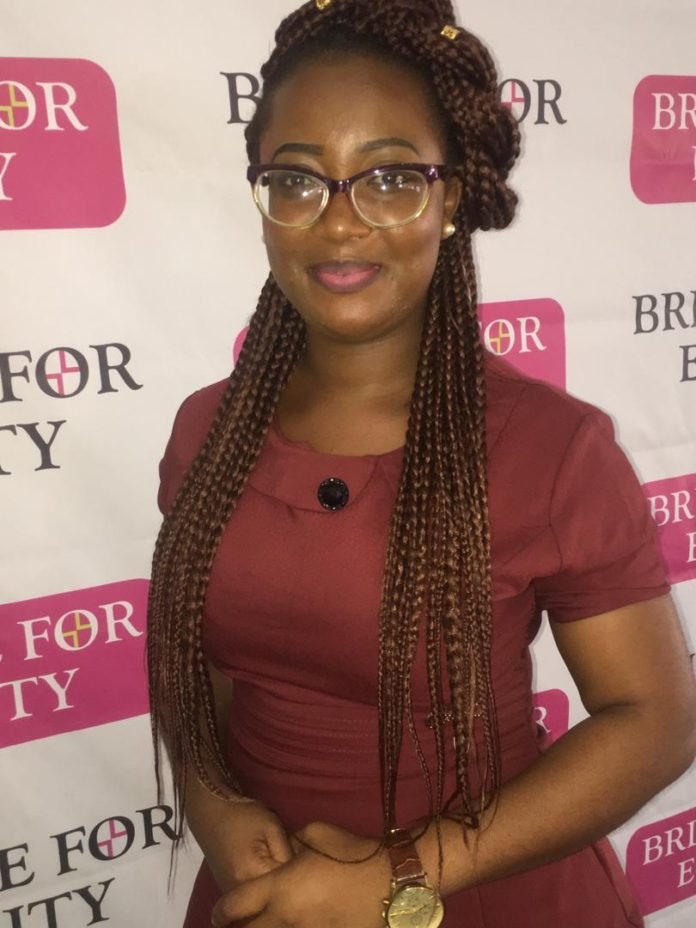 The Founder of Bridge for Equity Ghana, Lilipearl Baaba Otoo, has postulated that as a society, there needs to be an environment where gender equity is attained before gender equality.
She explained that men and women are not equal however there must be equal rights and opportunities for both men and women adding that no human being should be denied of their right or opportunities only because of their sex.
She spoke to Starrfm.com.gh during Bridge for Equity Ghana's 'Balance for Better' summit on the themes; 'Religion and Women's Empowerment' and 'The Role of Men and Boys in Women's Empowerment'.
She explained: "Analyzing from afar, I have come to realise that fighting for equality defeats the purpose of bridging the gender gap. That is why Bridge for Equity Ghana believes that there has to be equity before equality which means that the fact that two people do not have formal education doesn't mean that you should take both of them to school. Equity simply means find out from both of them what they really need to thrive. Maybe one person will thrive better under skills development and the other will under formal education but equality will say take both of them to school," she said.
She said "If there is an opportunity let's give it to people because they are capable and because they are able. If not, we may be creating a society whereby people are incapacitated but because they are women, they are given the opportunity which is also not balanced."
The first-panel discussion was on the topic "Religion and Women's Empowerment," and issues such as the role of Christian woman and Muslim woman at home and society from the perspective of the Bible and Quran were addressed.
Panellists included Mrs Flora Sackey, Counsellor, ICGC Doxa Temple; Elinam Ablah Horgli, Founder of The Eblah Foundation; Bilkis Nuhu Kokroko, President, Muslimmah Mentorship Programme; and Samuel Ofosu, Choir Director, ICGC Doxa Temple.
Discussing the topic; Religion and Women's Empowerment during the summit, one of the panellists, Samuel Fosu explained "People believe that religion is a major source of suppression for women. However, both the man and the woman are leaders at home. If the Bible says the man is the head of the home it only means the man is the figurehead of the house. It does not mean the man is the boss over the woman or the woman can't be the breadwinner or the voice of the house. The man being the head of the house means responsibility rests with him."
The second panel discussion which was on the topic "The Role of Men and Boys in Women's Empowerment" saw seasoned gender activists, such as Derek Nii Laryea, Head of Research and Communication, Ghana Chamber of Telecommunications; Augusta Boateng, Founder of the Butterfly Effect; and Francis Oko Amah of Young Leaders for Change Foundation. They tackled the topic from different panoramic view including gender pay gaps at the workplace.
Mr Laryea argued that to have a peaceful society, both men and women must appreciate each other and accept the dynamics that they both bring on board at the workplace and at home.
"Men have a complementing role to play in women's empowerment. The key point to achieving this goal is communication and effective continues engagement probably on 50 per cent male/ 50 per cent female involvement is the right way forward," he said.
Augusta Boateng, also indicated that men are strongly needed to complement the efforts of empowering women to take up responsibilities in society and put their talent to work.
She further admonished women to build their capacity in order to enable them to speak out against the gender pay gap, since employers may have to pay based on qualification or lose that great talent to a competitor.
In attendance were gender activists from various organisations, members of corporate organisations, and students from the second cycle and tertiary institutions.
Bridge for Equity Ghana is an NGO that is geared towards educating the public on gender-related issues. Its aim is not to empower only women but also to draw men's attention to the reasons why women need to be empowered and the reasons why equity for equality is needed.
Source: Ghana/Starrfm.com.gh/103.5FM