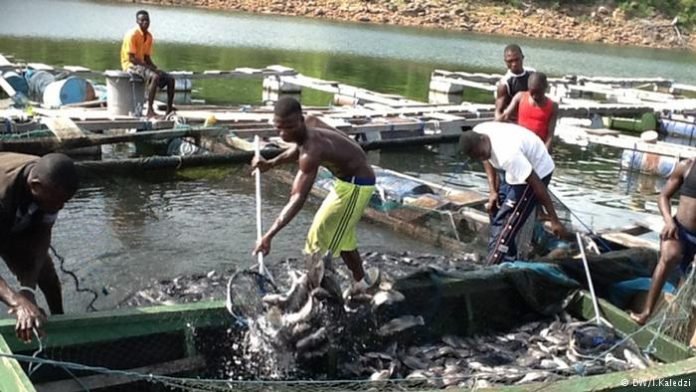 The Ministry of Fisheries and Aquaculture is planning to embark on a nationwide vaccination of fish farms.
It followed the recent mysterious killings of tilapia in a fish farm in the Shai-Osudoku constituency.
According to the sector minister, Elizabeth Afoley Quaye the exercise has become necessary due to how critical the sector is to the economy.
Responding to a question on the floor of Parliament in the name of the Member of Parliament (MP) for Shai-Osudoku, she said: "Vaccines have become an important part of fish rearing thus the Ministry and the [Fisheries] Commission are considering the institution of a vaccination system for all farms."
She further noted that "in order to curtail further occurrences the Ministry and Commission are updating the zonation plan developed to include disease prevention and control" and that farmers are being sensitised to monitor their water quality, monitor for diseases and report to the commission or the veterinary services department.
Afoley Quaye also warned that the ministry will soon embark on revocation of licences of farmers who failed to adhere to Fisheries Commission, the EPA and the ministry's regulations.
"Our interest is not really to revoke licenses," she said "but to ensure that the right things are  done."
Source: Ghana/Starrfm.com.gh/103.5FM