The Neonatal Intensive Care Unit (NICU) of the Nsawam General Hospital has received a generous donation from the Jay Foundation.
The NICU is a department in hospitals that caters for pre-maturely born babies and their nursing mothers before, during, and after birth.
The Jay Foundation led by Naa Kuorkor Mayne-Eghan, its founder, donated a Diaphragm, an electric suction apparatus, tissue, digital clinical thermometer, infant scale, antiseptic, sanitizers, kangaroo attires, and a trolley, amongst others.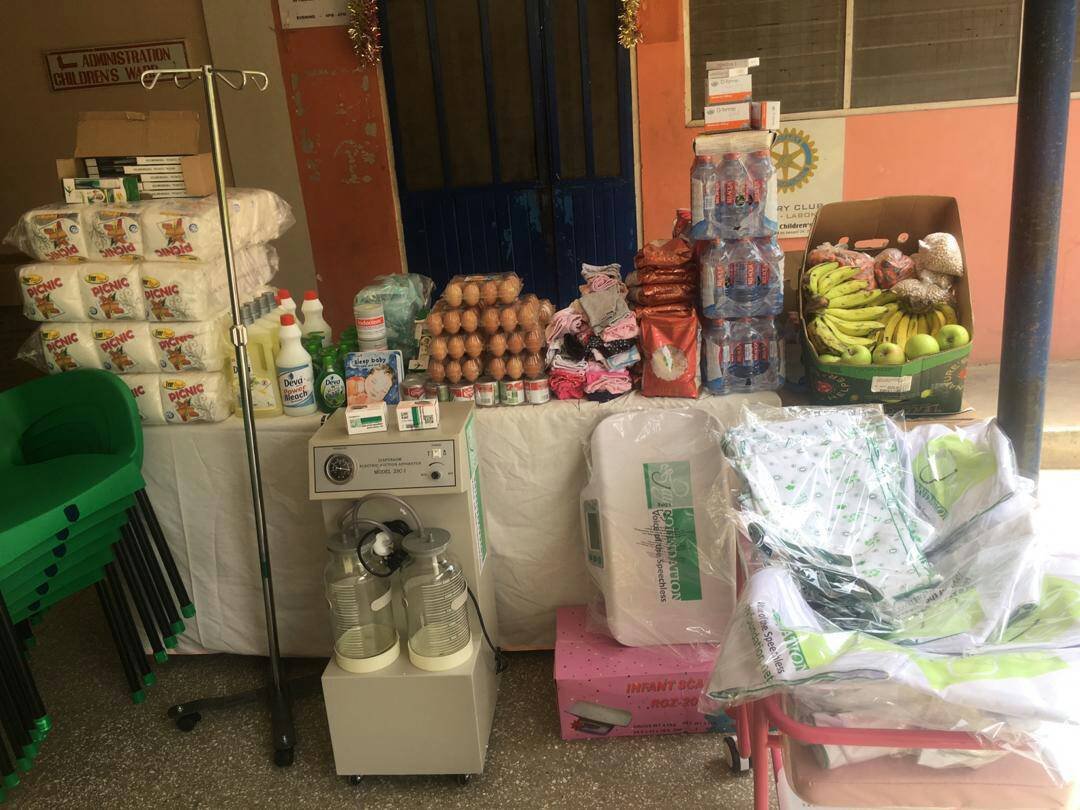 The edibles included fruits, vegetables, crates of eggs, water among others.
Principal Nursing Officer at the hospital Augustina Amoah expressed excitement about the donation saying, "In-fact it's good that you did this, because the neonatal intensive care needs so many things and it's like every bit of the things that you brought are needed.
"The good book says that 'as you've done for these little kids, you've done for me too', so we are most grateful, you've done for the Lord."
She also appealed to other individuals and bodies to make a move to support the unit.
She said that the unit is operating from a borrowed space in the maternity ward, and would need a permanent space. She said: "Our problem is that we need a space for our young babies to thrive, and we know that once you've started you are going to continue."
Madam Amoah commented on the unpreparedness of preterm mother saying "some of these mothers come and they don't have anything, at times they come in labour and they don't even know that it's a premature labour, so they even don't get prepared before coming. So when they come and they don't have anything we try to help them with food and water, etc."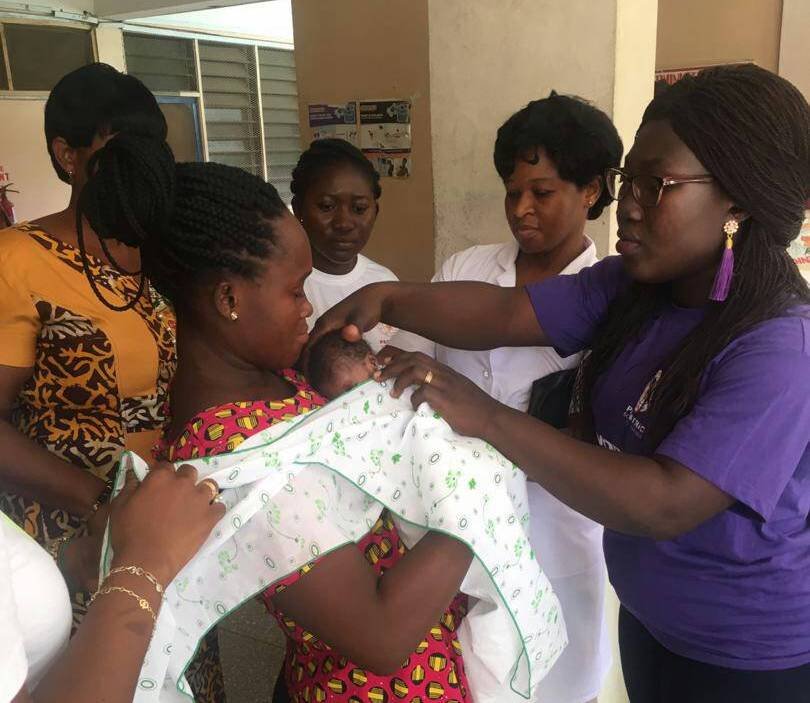 The medical officer at the unit Dorcas Agbeke Esinam said "it's a lot to take care of preterm babies, and we need a bigger space. We need to take the word out there that these preterm babies are not just tiny babies that don't have any use because the rate of preterm birth is going higher and we take care of a lot of them, so this is just a beginning of something and we hope that the word goes out there so that we get more than what we have now."
Founder of the Jay Foundation appealed to government for survival surgical equipment. She added that the unit had only one incubator since its inception seven years ago, and so babies are rationed.
She said babies had to be flown abroad when they needed surgery, but if government can provide these equipment, it would save a lot of lives.
She explained that across the sub region there was no such equipment, and so if Ghana acquired them, the country could be a hub and destination across the region for these surgeries, so there would be no need traveling abroad at very high costs.
She said the foundation received donation from former education minister Samuel Okudzeto Ablakwa, Bel-Aqua, Fanmilk, etc.
The Jay Foundation has already made similar donations at the Tema General hospital, the Korle-Bu Teaching Hospital, and would in some weeks to come visit the Shai-Osudoku and Keta Hospitals.
Source: Ghana/Starrfm.com.gh/103.5FM/Senanu Damilola Wemakor