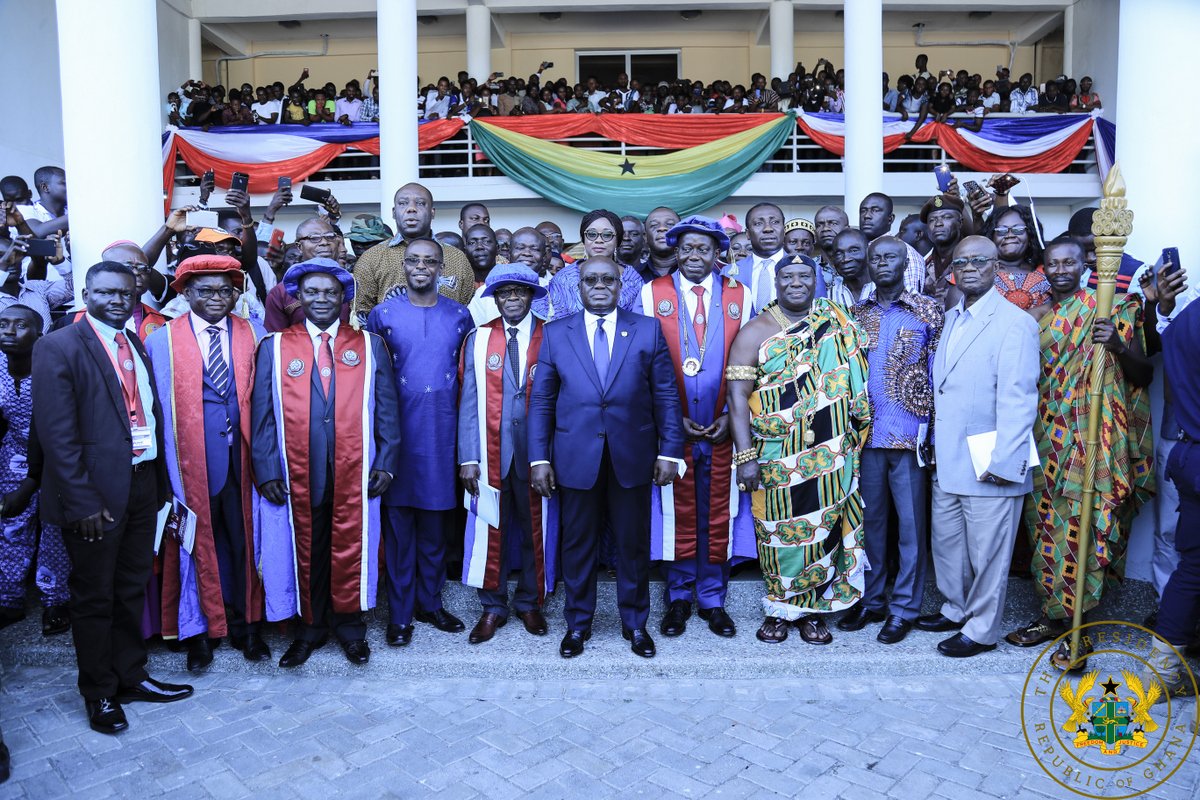 The University Teachers Association of Ghana, UTAG has said the governing council of the University of Education Winneba is complacent in the on-going impasse at the university.
According to the teacher union, the governing council has taken sides in the on-going dispute and is not taking control of the situation as it ought to, suggesting that it be dismissed.
The new Vice Chancellor Rev. Prof. Afful-Broni is reported to have dismissed some teachers who openly disagree with him and his management style and policies in running the school.
Students of the school embarked on a demonstration on campus Tuesday to press home their displeasure at happenings at the university.
UTAG National Secretary Dr Samuel Boadi Kusi speaking to Francis Abban on the morning Starr said, "We have an issue with the governing council because it appears that the governing council has also taken sides, to us we think that they are also not being responsible enough. Because technically it is the governing council that is supposed to oversee all these and if things are happening and letters are being signed in the name and for the governing council, then what have they been doing, so then obviously there is a problem."
He added, "And we know the history behind who the governing council chairman is, who is a former worker within that same university and we know his contribution to all the problem that is going on.
"The point is that they [members of governing council] are all complacent. So if they are really listening and really working and want to heed to the call of the president, then they should also call people to order, other than that then they also have to go."
UTAG has declared support for the demonstration of the students over the development but urged them to be cautious as they push home their position.
Ghana/Starrfm.com.gh/103.5FMSenanu Damilola Wemakor