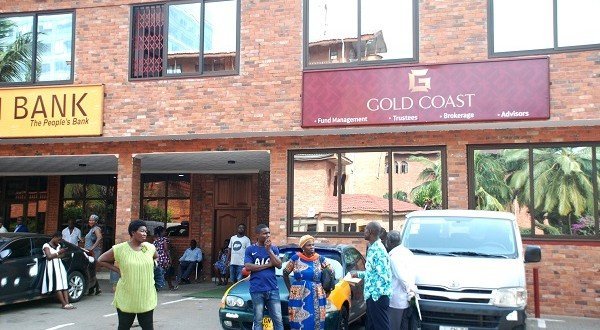 Gold Coast Fund Management has said it is still in the process of making payments to its customers who have invested their monies with them.
The firm in a statement said: "Gold Coast Fund Management (GCFM) wishes to inform its cherished customers and the general public that it is observing the commitments made to deliver regular disbursements to its customers on a quarterly basis.
"In addition to the GHS60 million disbursed prior to March, we made disbursements last week and are on course to continue to meet the needs of more customers this coming week. Our priorities this month going forward are clear and should be noted by all: to clear arrears from 2018, money due to those whose requests for redemptions and interest were processed and approved; and payments due for emergencies and to pensioners. Payments will be made from the domicile branches throughout the country and not from our Head Office".
The statement added: "We wish to emphasize the point that GCFM has made viable investments that are still running in the form of placements with other financial institutions, commercial paper held by a variety of private sector entities and contractors with valid government agency infrastructure projects. The value of these assets exceed the related liabilities. However, we must keep these investments running to be able to derive the values needed to meet the needs of our customers".
"We must now forcefully make the point that some companies, individuals and institutions think that we will continue to suffer in silence and lose credibility with our customers. They are wrong. We have through a public notice given opportunity for those finding it difficult to meet their obligations to us to come and sit down and arrange periodic payments. We must meet the needs of our customers. Therefore, beginning this week, we are moving to a different level to collect money from the investments we have made. As our investments produce cash, we will continue to meet requests from customers.
Some customers have resorted to contacting directly the founder of GCFM, Dr. Papa Kwesi Nduom with their frustrations. With all due respect, Dr. Nduom comes back to us the management to respond to them. We wish to give all customers equal treatment".
Source: Ghana/Starrfm.com.gh/103.