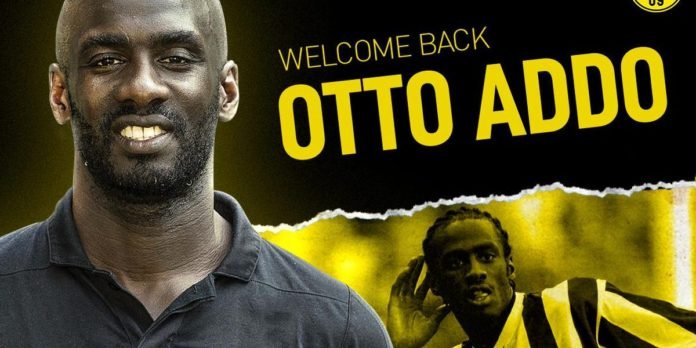 Borussia Dortmund have confirmed the appointment of ex-Ghana international Otto Addo as the assistant Coach for the side.
The 43-year-old will focus on youth development for the Club.
Addo returns to the Club to take up a Coaching role having played for the German side from 1999 to 2005.
The former Ghana head scout previously worked as an assistant Coach for Bundesliga side Borussia Mönchengladbach.
He also served as deputy trainer for Hamburger SV and Danish Club FC Nordsjælland.
The 2001 Bundesliga winner played for the Black Stars at the 2006 FIFA World Cup in Germany where he featured in games against the Czech Republic and the USA.
Source: Wires