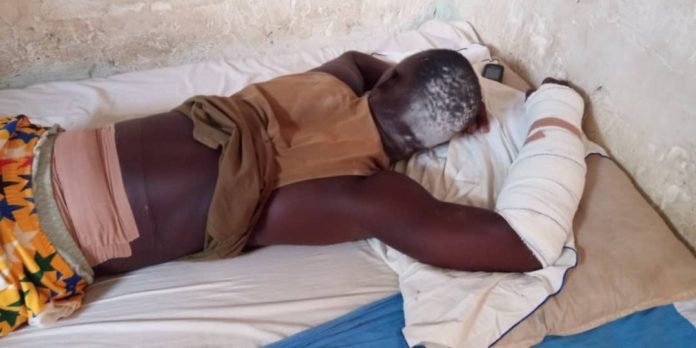 At least six rioting protestors arrested by Police in Wednesday night's protest against power outage in both Lower and Yilo Krobo have been remanded into Prison custody.
The Odumase Krobo District Court judge, Frank Gbegby remanded the six for a week to reappear before the court on Friday 12 April, 2019.
The prosecutor, DSP Akwasi Yeboah pleaded with the court to extend the time for two weeks to enable the police conduct further investigations to begin prosecution, however, his plea was not taken by the Judge who insisted a week was enough.
Meanwhile, three more persons who were shot by the Police have been discovered bringing the number of injured persons to five.
Prosper Akutey, 21, had bullet penetrate through his lower back and other bullets through his right arm while Clement Nanor, 23, also suffered multiple fractures. They have been transferred from St. Martin de Porres Hospital, Agormanya to Eastern Regional Hospital, Koforidua.
The third victim, Tettey Stella, is receiving treatment at the St. Martin de Porres Hospital, Agormanya.
The police have accounted for the injuries of only two persons – Kwame Asare,39, and Teye Kwame,35.
The protest started at Nuaso in the Odumase Krobo before spreading to other nearby communities including Somanya as the irate youth from Nuaso near Kpong  started a rout from Nuaso heading towards Odumase and Somanya to attack the PDS/ECG office .
They set car tyres on fire blocking main roads among others prompting the police to swiftly move in to restore law and order.
Source: Ghana/Starrfm.com.gh/103.5FM/Kojo Ansah