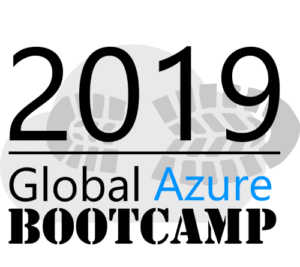 On April 27, 2019, all communities will come together once again in the sixth great Global Azure Bootcamp event.
Global Azure Bootcamp is a one-day world-wide event, driven by Microsoft Azure experts and community enthusiasts, to help developers new to Azure as well as experienced developers to learn and share knowledge.
Each user group will organize their own one-day deep dive class on Azure, the way they see fit and how it works for their members. The result is that thousands of people get to learn about Azure and join together.
For first time in Ghana, Microsoft User Group Ghana will organize it. The venue for this year's event is the Microsoft Office located on the 9th Floor Emporium inside the Mövenpick Ambassador Hotel Accra.
Microsoft User Group Ghana is a community led group focusing on Microsoft technologies led by Abou Conde.
The purpose of the user group is to share real world experiences, information about the latest product offerings from Microsoft and network with peers within the same market space.
The group is hosted by the community for the community. We run periodic events; our events are posted on Meetup. Everyone is welcome. Whether you are just trying to start out in IT, a seasoned professional, coming alone or with colleagues you are welcome.
Everyone from any background is welcome at our events and the organizing team's aim is to help further the careers of our attendees.
We would love it if you presented a session. If you are an aspiring speaker or you have done it many times before we would love you to speak. Real-world knowledge is valued by all attendees. If you've never spoken at a user group before we are happy to coach you.
Source: Ghana/Starrfm.com.gh/103.5FM