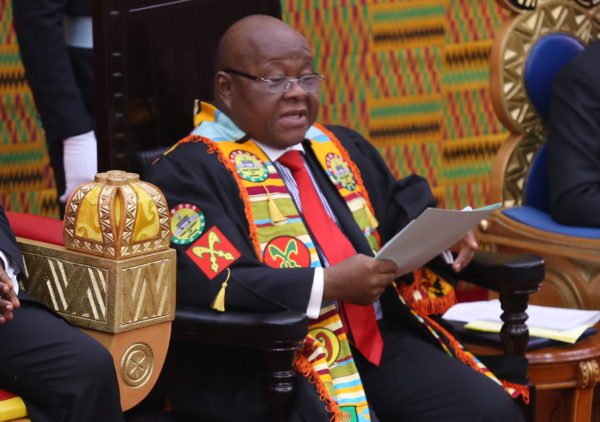 Parliament has deferred the passage of the vigilantism and related offences bill to its next sitting to the chagrin of the Minority side of the House.
It would be recalled the Speaker of Parliament Professor Mike Oquaye recalled the MPs (Members of Parliament) from their Easter break for emergency sitting aimed at passing the bill into law.
Starr News' Parliamentary Correspondent Ibrahim Alhassan however, reports that the bill was "conspicuously" missing on the agenda for the week long emergency sitting.
Recall needless
According to the Minority, the absence of the bill on the agenda renders the recall needless.
Speaking to Starr News the Minority Spokesperson for Communications and MP for Sagnarigu Alhaji ABA Fuseini described the deferment of the passage of the bill as "betrayal."
"It's a huge disappointment and a betrayal for many members of Parliament. One will expect that before you recall the house everything should have been ready," he stated.
"What we were told is different from what's happening."
What's the majority saying?
Majority leader and Minister for parliamentary Affairs Osei Kyei-Mensah-Bonsu explained the decision to defer the passage of the bill is because the committee on Constitutional, Legal and Parliamentary Affairs has suspended its work on the bill awaiting the outcome of the peace council led dialogue.
Deputy Majority Chief Whip and Kpandai MP, Mathew Nyidam also added the fury of the Minority is much ado about nothing.
"You cannot just say that it was not necessary," he told Starr News.
The bill when passed into an Act will disband activities of vigilantism and prohibit the formation of such groups.
Source: Ghana/Starrfm.com.gh/103.5FM