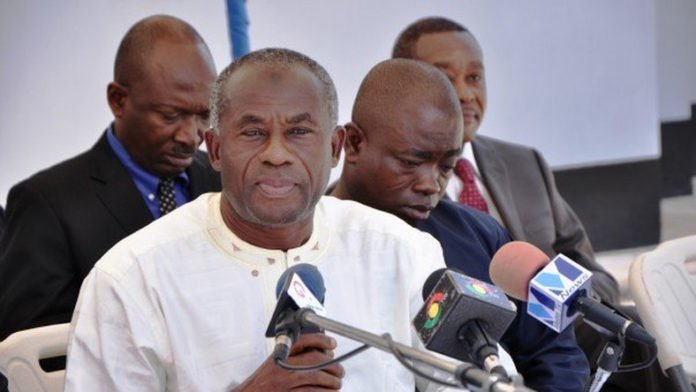 A member of the National Democratic Congress legal team, Chris Ackumey, has said the government should not hesitate to prosecute former Works and Housing Minister, Collins Dauda if it is established that he caused financial loss to the state in the Saglemi Housing Project.
"If Collins Dauda has done something wrong he should be dealt with," Mr Ackumey stated Friday on Morning Starr with Francis Abban.
His comments come on the back of claims by the Works and Housing Minister, Samuel Atta-Akyea that his predecessor altered the original agreement for the Saglemi Housing Project without recourse to Parliament.
According to Mr Atta-Akyea, after Parliament approved and passed the Housing Project agreement in October 2012 for the construction of 5,000 housing units at $200 million, Mr Dauda reviewed the contract, cutting down the number of units to 1,500 and later to 1,024 units after another review in 2016.
As a result, Mr Atta-Akyea said $129 million of the project funds have been misappropriated and the state shortchanged by 3,498 housing units and lost about $140 million of the contract sum.
The Saglemi Housing project has become a subject of controversy following its stalling for the past three years because of the allegations of corruption.
In his interaction with Abban, Mr Ackumey said the allegations of corruption should not warrant the stalling of the project.
He said: "Should we halt projects because of allegations while the good people of this country wait to access these facilities? We cannot hold on the interest of Ghanaians on the assumptions that Collins Dauda has done something wrong."
"If Collins Dauda has done something wrong, he should be dealt with. The interest of Ghanaians should not be put on hold. From where I am sitting, the houses that have been completed should be occupied," Mr Ackumey added.
Source: Ghana/Starrfm.com.gh/103.5FM