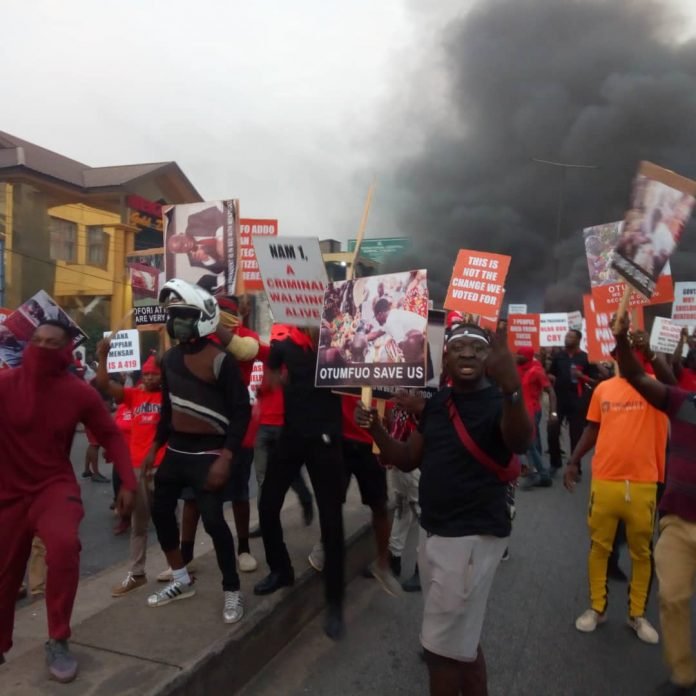 The lawyer for customers of the troubled gold trading firm, Menzgold Ghana limited,  has asked the management of the company to cut down on what she says is public relations gimmick and refund her clients.
The customers for months have been demanding payment of their principal investments after the gold dealership company was instructed by the Securities and Exchange Commission (SEC) to halt operations.
Several efforts by the customers targeted at the company to get their monies have failed to yield any positive results.
"Menzgold [Ghana Limited] should stop the public relations exercise and bring the monies to the customers," Amanda Clinton said on Morning Starr Wednesday.
Her comments come on the back of news that the embattled Chief Executive Officer (CEO) of Menzgold Ghana Limited Nana Appiah Mensah has won his case in the United Arab Emirates (UAE).
Mr. Mensah affectionately called NAM 1 has been in the grips of the security operatives of the Gulf country since late last year battling charges of fraud in a gold deal gone sour worth $23million with a UAE company based in Dubai.
He's however, acquitted and discharged Tuesday of the fraud charges leveled against him and according to Starrfm.com.gh sources, the court presiding over the case further ordered the company Mr Mensah had issues with to pay him all outstanding debts.
Government on Tuesday confirmed the news of NAM 1's acquittal and discharge but cautioned Ghanaian's to lower their expectations of seeing him in Ghana in days because of a possible appeal against the judgment.
Speaking to journalists in Accra, a deputy Attorney General and Minister of Justice Joseph Kpemka said: "…I can confirm on authority that he has won the case in Dubai pending any appeal by the complainant in that matter and if there's no appeal in that case after 30 elapses and his freedom is without questioning," then he can be brought back to Ghana.
Source: Ghana/Starrfm.com.gh/103.5FM