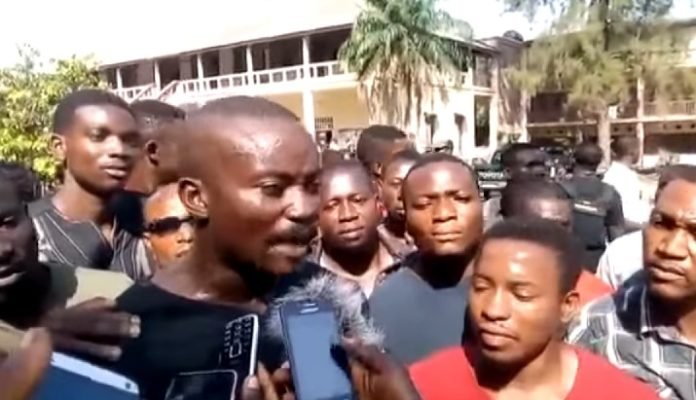 The leader of Delta Force, a notorious vigilante group in Kumasi affiliated to the governing New Patriotic Party, has declared that the group is disbanding its membership.
Delta Force dominated the news in the year 2017 after the group stormed the Ashanti Regional Coordinating Council to physically drag out a Security Liaison appointed by the president Nana Akufo-Addo.
The group made up of well-built men, subsequently laid siege on a circuit court to free thirteen of its members who were standing trial for conspiracy, assault and causing damage to office property.
Speaking to host Julius Caesar Anadem on the Ultimate Breakfast, the leader of the Delta Force Kojo Bamba disclosed that they are heeding President Akufo-Addo's call for all such groupings to halt their operations.
"As we speak now we have already spoken to our members across the country and made them aware that we respect the president's decision and we will make sure that we will disband our group," Bamba said.
He added: "For the respect they have for the party, they said that they are still members of the party they will go on to help the party but as to protecting the ballot boxes and protecting people there, they will not be part of any activities of vigilantism."
Bamba who is now the deputy director of operations of the youth wing for the governing NPP vowed that never again will anyone see any grouping in the name of Delta Force conducting any vigilante activities in the country.
Bamba swore: "I can promise you and your listeners that you won't hear of Delta Force again. When there are elections and we go to cast our votes, we will not sit there. We will go to our various homes and sleep. Mark my words."
He, however, made a maverick appeal to the police to open applications for willing Ghanaians, just as the Electoral Commission does during elections, to train volunteers to augment its staff during national elections.
Source: Ghana/Starrfm.com.gh/103.5FM/Ivan Heathcote – Fumador