The Ghana National Gas Company (GNGC) on Tuesday, 21st May 2019 unveiled "The Gas Challenge" – a flagship quiz competition aimed at educating the general public on the domestic use of gas, the economic opportunities along the gas value chain, health and safety matters related to the use of gas.
Launching the competition, Dr. Ben Asante, Chief Executive Officer of the company emphasized his desire to provide a platform for the study of gas and its related matters.
Dr. Asante further revealed that the quiz competition would be in two segments – "The stakeholder's edition" and "The tertiary edition" for institutions who teach petroleum related courses like Kwame Nkrumah University of Science and Technology, University of Mines and Technology, All Nations University  amongst others.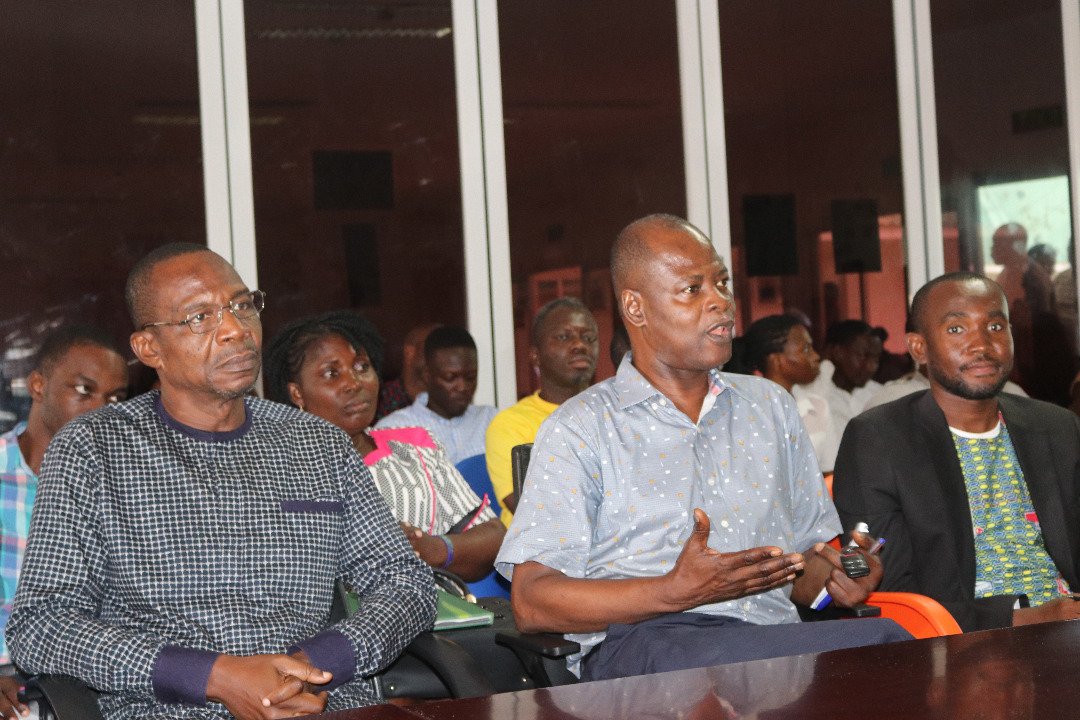 The CEO for the company took advantage of the opportunity to reiterate the commitment of the company to giving back to society and impacting lives through its Corporate Social Responsibility engagements.
Speaking on the sideling of the event, Ms. Augustina Asare Osei, Senior Manager for Government Relations, revealed that the contestants would be given internship opportunities, among other educative tools like a laptop, tablets among others for the winners of the tertiary edition while the stakeholder's participants would be rewarded with a training program to help build their capacity as well as other prizes as part of the package.
As part of the solidarity messages delivered by participants. Dr. Affail Monney, Ghana Journalists Association (GJA) President who represented the media, commended Ghana Gas for its continuous engagement with the public as a means of bridging the gap between industry and the public.
He also pledged that as a critical stakeholder, GJA through the various media houses would continue to help showcase the critical role Ghana Gas plays in Ghana's development agenda.
The event was graced by the District Chief Executive for Ellembelle who commended the CEO of Ghana Gas for his continuous support for the communities within the operational area. He singled out the reconstruction of the Nkroful roads which had been in a deplorable state and was receiving attention from Ghana Gas.
Other dignitaries were Dr. Steve Manteaw of PIAC, Mr. Benjamin Boakye of ACEP, Mr. Emmanuel Essel General Manager, Finance, Mr. Benjamin Baidoo General Manager, Procurement and Logistics, Ms. Alma-Leigh Mensah General Manager, Human Resource, Ing. Robert Lartey, General Manager, Operations.
Source: Ghana/Starrfm.com.gh/103.5FM