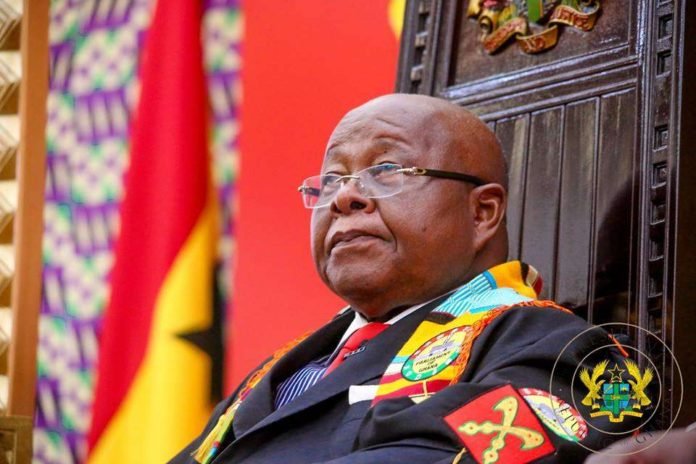 Members of Ghana's Parliament have called for action against pastors and churches preying on the gullibility of the public.
According to them, the state must step in with legislation to clamp down on what they term abuses of congregants, especially by 'one-man' churches.
Contribution to a statement on the need for regulation, MP for Ablekuma Central Ebenezer Nartey said some pastors parading in the country do not deserve to carry themselves as such
"Mr Speaker, you are Reverend Minister yourself, and I believe strongly that you have been monitoring our TVs and radio stations and we all see the attitudes and behaviour of some pastors and some churches," he said.
Sharing a personal experience, he said some of the pastors are destroying people.
"Sometimes, we ask ourselves is this indeed, Christianity? Mr Speaker, you will see a 60-year-old man or woman being asked to carry 50 kilograms of cement in the name of deliverance, water, bottled water is being sold in the churches for ¢2000, ¢3000 in the name of deliverance. Meanwhile, the same person cannot even get ¢200 to go Korle Bu to find what is wrong with him or her?
"Mr Speaker, it is time that this House will take a decision to see how best we will be able to calm down on some of these churches," he stated.
Ningo Prampram MP, Sam George said there must be adequate consultation before the enactment of any legislation.
"We are guided by the constitution of this country, article 26 (1) which enjoins and entitles everybody the freedom of religious expressions," he said.
He said the House can choose to institute legislation to govern church administration but "any move to move into the regulation of religion and religious expression for me may be a step too far."
"Mr Speaker, yes it is fine for us to get passionate about such issues but you don't resolve or tackle such issues with passion because religion like Karl Max said is the opium of the masses and we must handle it and tread cautiously with it."
Speaker of parliament Prof Mike Oquaye who believes Church services on working hours must be banned directed the committees on Youth, Sports and Culture and Constitutional, Legal and Parliamentary affairs to delve into the matter and report back to the house in a month.
Source: Ghana/Starrfm.com.gh/103.5FM