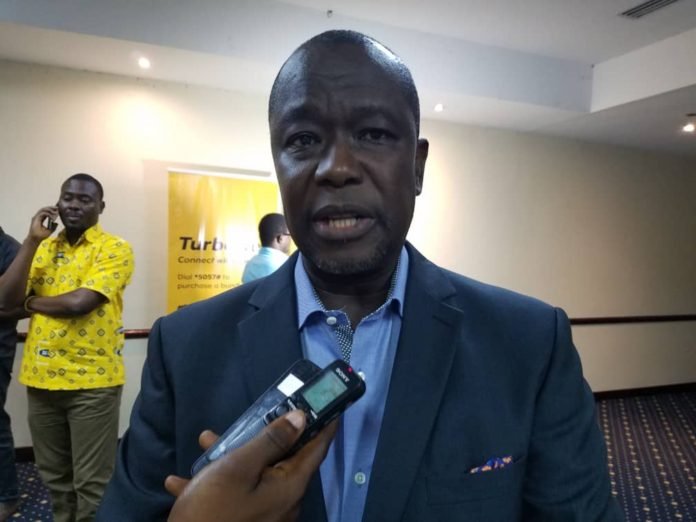 Lack of best practices among road contractors across the country continue to obstruct operations of telecommunication companies in the country,  Corporate services executive of MTN Samuel Koranteng has observed.
The laying of underground water pipes by the Ghana Water Company limited (GWCL)  also poses a major threat to operations of telcos, Mr Koranteng added.
According to him, between 2018 and 2019 the telecommunication company MTN alone lost revenue of over Ghc39 Million as a results of fibre cuts.
Ghana revenue authority (GRA) also lost revenue of Ghc17 million  as a result of the fibre cut inference in MTN operations within the period.
The company is therefore calling on road contractors and staff of Ghana Water Company across the country to abide by best practice in ensuring their work does not affect MTN's operation nationwide.
"It will surprise you to know that, hospitals now rely on telecommunication companies in performing surgeries in various health care facilities through modern device technology. Therefore any time we experience fibre cut it affects a lot of businesses and also cost human life. "We will like to use this opportunity to plead with road contractors in the country to contact players in the telecommunication sector any time they win road construction contracts so we can work together without hurting our business," he urged.
The company assured they will continue to give back to the country through their Cooperate Social Responsibilities (CSR) as part of reinvesting part of their operational profit in the country.
"As you know we have already invested heavily in the country in the area of education, health care delivery, human empowerment, creation of jobs among others. Currently, in Ashanti region, we have started construction of six (6) class room units in Asante Akyem Nhyeaso where students walk six (6) kilometers daily to school associated with rape by Fulani herdsmen. We have also donated neonatal incubators to KNUST hospital and Formena government hospital as well,'' he noted.
Touching on theft on their various operational tower sites, Mr. Koranteng revealed that " between 2014 and the second quarter of 2019, the company spent 5.4 million dollars across the country to replace our stolen batteries. MTN as a company is here to serve our cherish customers, however, any time you experience challenges in our network is as result of either battery theft or fibre cut but not our system failure'' .
Source: Ghana/Starrfm.com.gh/Isaac Bediako Justice