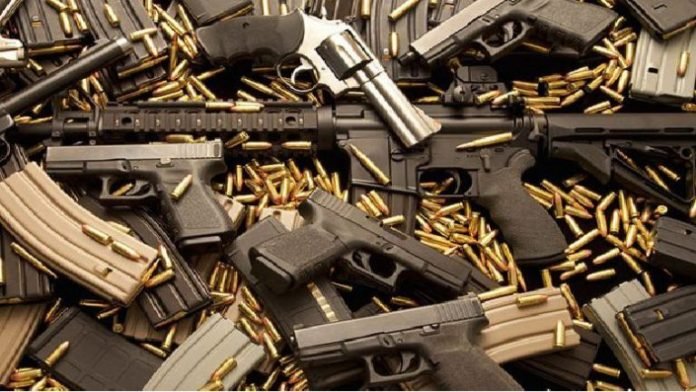 The National Democratic Congress (NDC) has raised concerns over the importation of a large cache of pump action and shot gun into the country.
According to the largest opposition party, it is alarmed by the importation of the weapons into the country at the time it is grappling with "the threat of terrorism on our northern frontier, pervasive vigilantism and unmitigated armed robberies across the length and breadth of our country."
The firearms which were intercepted Custom officials at the Tema Port on Friday May 10 for private use were reportedly imported under the license of the Interior Ministry.
Urging the government to track the sale and of the weapons in question, the NDC warned that there are further reports emerging of at least nine more containers full of weapons and apparently owned by the same person being cleared at the port.
"There is no denying the fact that easy access to small arms and light weapons fuels criminal activities such as armed robbery and terrorism. We are also mindful of research findings which suggest that there are at the moment nearly two million small arms in unlawful circulation in Ghana, a situation which does not augur well for our peace and security," the NDC said in a statement issued by its Director of Communications Kakra Essamuah.
"It is against this backdrop that the NDC wishes to admonish the government of President Akufo-Addo to track the sale and purchase of the weapons in question and to ensure that the weapons do not end up in the hands of bandits, hoodlums and vigilantes. In addition the Government must ensure that only persons who have satisfied the requirements stipulated under the Arms and Ammunition Act, 1972, are permitted to purchase and own the weapons in question.
"The Government may want to consider the option of placing a moratorium on the importation of arms until emerging security threats such as terrorism, contract killings, armed robberies and vigilantism are adequately addressed," the statement added.
Source: Ghana/Starrfm.com.gh/103.5FM