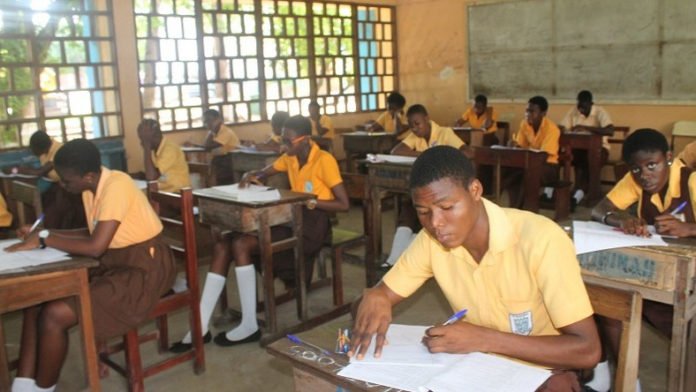 The headteacher of the Kekeli Preparatory school in Aflao Low-Cost 2 of the Volta region was today arrested for allegedly registering 62 foreign pupils to participate in the ongoing Basic Education Certificate Examination (BECE).
The pupils were however allowed to write the paper by authorities while the headteacher who masterminded the illegal act was handed over to the police.
The MCE for Ketu South, Elliot EdemAgbenorwu told Starr News, Innocent Agblevor, the headteacher of the private school was arrested because the act is a sabotage of government policies.
" I personally handed him to the police because we think this is a sabotage of the state security and policies such as free SHS. Because once these pupils hold the BECE certificate they can register for health insurance, enjoy Free SHS and can even register to vote in our elections," he said.
Starr News has since 2017 been investigating the act which has been running for some years now.
Starr News investigation
Background
Currently, there are over thirty (30) Ghanaian curriculum running schools in Lome and its surroundings that enrolls Nigerian citizens as students. These schools are affiliated with some schools based in Ketu South Municipal, Ho and Accra to write the Ghana Basic Education Certificate Examination (BECE).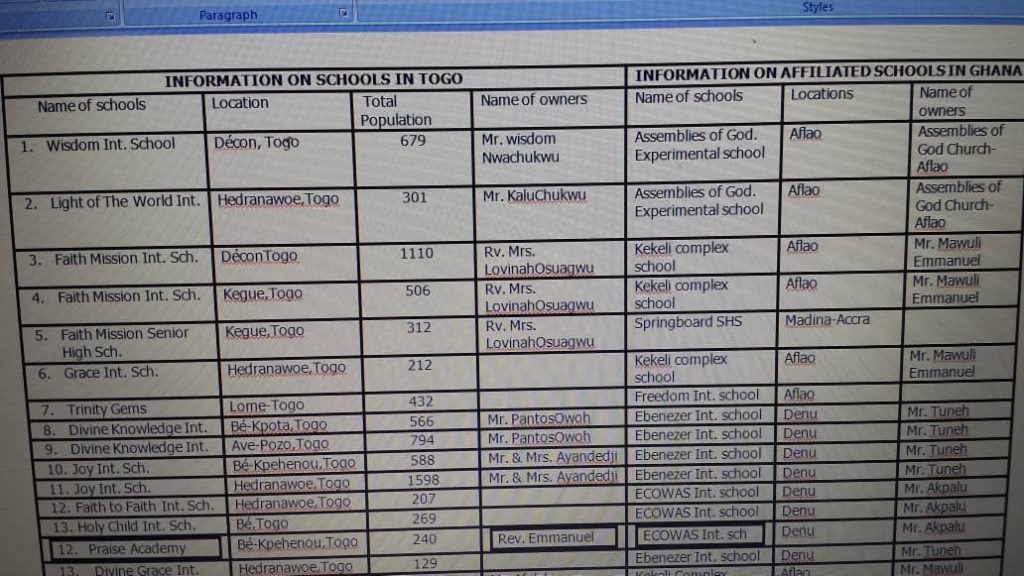 Investigations indicate that this illegal business has been in existence for the past eighteen (18) years without the knowledge Ghana Education Service (GES) and the government of Ghana.
 WHO IS INVOLVED?
Nigerian owned schools existing in the Republic of Togo in the likes of Joy International Schools (JIPAS), Sylvia Royal Montessori, Sylvia Academy, Faith Mission School, Wisdom International School, Trinity Gems, just to mention but few have affiliated illegally with schools like Assemblies of God Experimental School, KekeliInternational School, Ebenezer International School, Freedom International School and many others in the Republic of Ghana. Enough details about the number of schools currently in Togo and their illegally affiliated schools in Ghana is in the table below.
These schools train their students in Togo for a period, till when they are about to write their Basic Education Certificate Examinations (BECE), then the owners cross the boundaries of Togo into Ghana in search of schools to register them. They charge these students huge sums of money just to enroll them onto the Ghanaian system.
Source: Ghana/Starrfm.com.gh/103.5FM