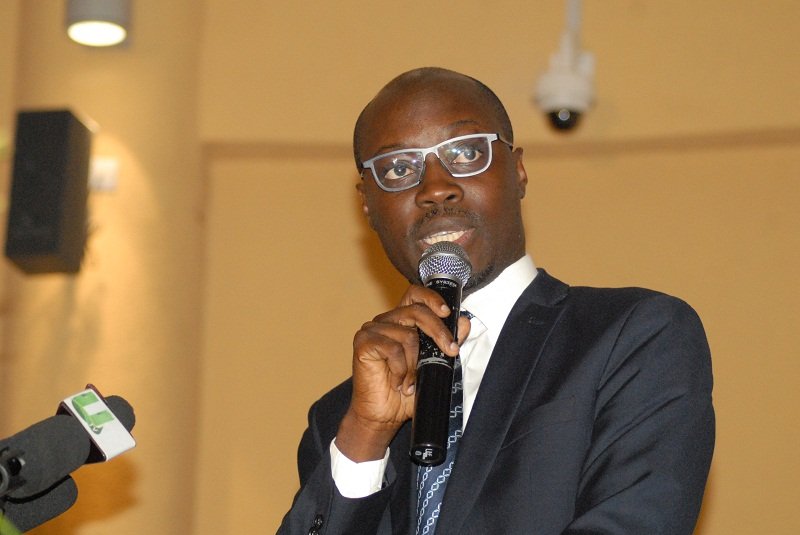 The Minority in Parliament has said Ghana is one of the countries with the "highest debt distress risk" following the country's ballooning public debt stock.
Ghana's public debt stock currently stands at a total of GH¢ 200 billion in the first quarter of 2019 of the 27 months of the Akufo-Addo led administration.
Addressing the media on Thursday, the Minority spokesperson on Finance, Ato Forson said the NPP government has betrayed Ghanaians contrary to their promised it will not borrow if elected into office.
"The Minority Caucus in Parliament has noted the latest report of the Monetary Policy Committee of the Bank of Ghana and taken notice of the current national debt which stands at almost two hundred billion Ghana cedis as at the end of the first quarter 2019. So, it means in the first twenty-seven months of President Akufo-Addo's administration, the public debt is now almost two hundred billion Ghana cedis," he stated.
According to him, the figure represents an increase of about GH¢80 billion in the last 27 months of President Akufo-Addo's administration.
He said the Minority drew attention to the change since 2016 for three reasons to the Mahama era, firstly, because there was a promise not to borrow, secondly, the NPP has benefited from the 25 percent increase in the GDP due to the rebasing exercise that was started by the NDC administration and thirdly, additional oil fields, that have almost tripled output.
At the current exchange rate levels, Mr Ato-Forson said borrowing alone had given President Akufo-Addo administration a staggering $16 billion over the period. "It is instructive to know that the figures do not include the GH¢5.7billion under the energy sector levies Act bond that was recently issued," he said.
Mr Ato-Forson said Ghana's current public debt is the highest in four years and makes Ghana "one of the countries with the greatest debt distress risk in the world."
Source: Ghana/Starrfm.com.gh/103.5FM