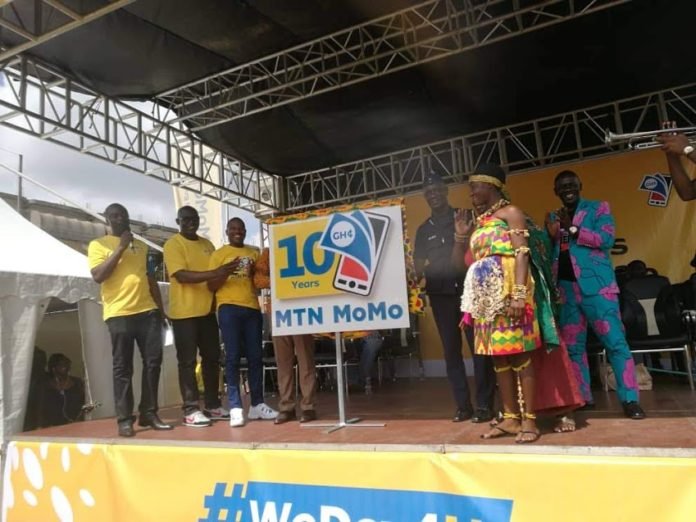 Beginning June 2019, 10 lucky customers of mobile telephony network, MTN across the country, will drive home 10 brand new salon cars in its latest promotion.
Dubbed "MTN 10 Thanks", the telecom giant is rewarding its customers as part of activities to commemorate the 10th anniversary of mobile money (MoMo) service in its scheduled draws.
Launched in 2009, with less than 100,000 subscribers, MTN started its mobile money operations with two major products, being the money and airtime transfers.
A decade down the line, the network can now boast of over 14 million active MoMo users and a myriad of services including pensions, investments, loans, bills payment and so much more on the MoMo platform.
Aside the 10 cars to be given out in June, July and August, subscribers stand the chance to win smartphones, television sets, cash, MTN branded souvenirs and so much more.
Speaking to Ultimate Business at the launch of #MoMoAt10 in Kumasi on Tuesday, Senior Manager, Mobile Financial Service, Commercial at MTN Ghana, Abdul Majeed Rufai mentioned that all their products and services, are not only to make the lives of customers much easier but also to promote a cash-lite economy in the country.
"As part of our 10th anniversary, we're giving back to our customers 10 vehicles and the 10 vehicles are to signify our ten years of existence. In the first month which is June, we're giving 2 cars, July we're giving 3 and in August, we're giving 5 cars. This is something we're rewarding our customers with."
"Apart from the cars, we're giving 65-inch television sets, 49-inch television sets, Gh¢3,000 cash, MTN branded souvenirs and several other prizes but the grand prize is the Hyundai Santa Fe", Rufai added.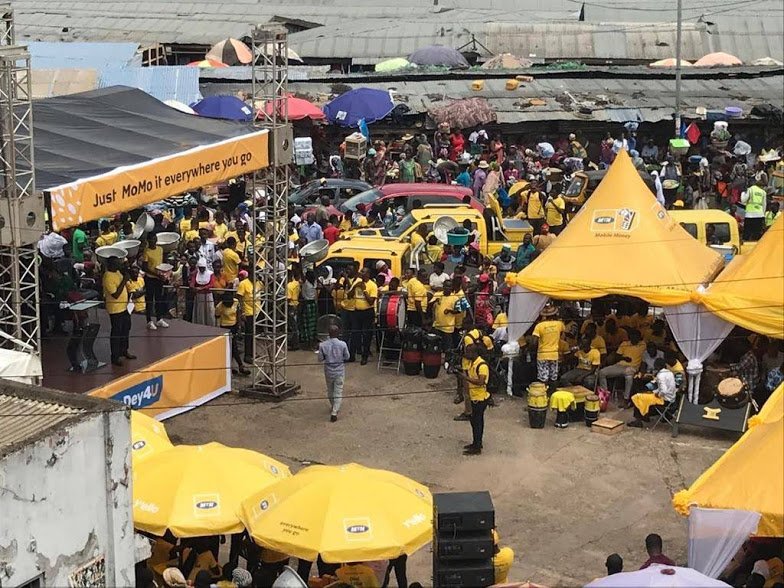 "There's no need for a customer to opt in, all that customers need to do is that, they should continue to do transactions on their wallets to gain points. MTN will reward the highest point earners, 1,000 of them. One can check their points by dialing *120#."
Touching on the future prospects of the MoMo system, the MTN Senior Manager stated that they are embarking on a massive digitization drive to hook every individual on the platform to also experience a safe, secure and convenient way of transacting business.
"For us at MTN, we know we've barely scratched the surface and the game has just has begun. Today cash still dominates the space, people get money, they withdraw and go pay for goods and services; so into the future, why can't we digitize all those venues where we're having cash?"
Mr. Majeed Rufai was further optimistic that the education on mobile money fraud was catching on well with subscribers and called for more vigilance.
He explained that their collaboration with especially the police remained critical to fighting the menace.
"While you are working, someone's job is, trying so hard to defraud people, so once we empower the customer, they become aware of fraud. I'm sure now, customers have become aware that when they are called with any other number apart from 0244300000, they will disregard those messages and that is the message we need to carry across."
He continued that: "There is no way MTN will call you to part away with some money before you win anything. With our promos, we only call you with 0244300000 and ask you to come to the office to claim your rewards."
"We also encourage our subscribers to be wary of fraudsters and also report them to the police and because of this, MTN and the Criminal Investigations Department of the Ghana Police Service are building a forensic laboratory to arrest this canker."
MTN MoMo currently works with over 20 partner banks, 124,000 agents and over 5,000 mobile vendors across Ghana.
Source: Ghana/Starrfm.com.gh/103.5FM/Patricia Ama Bonsu