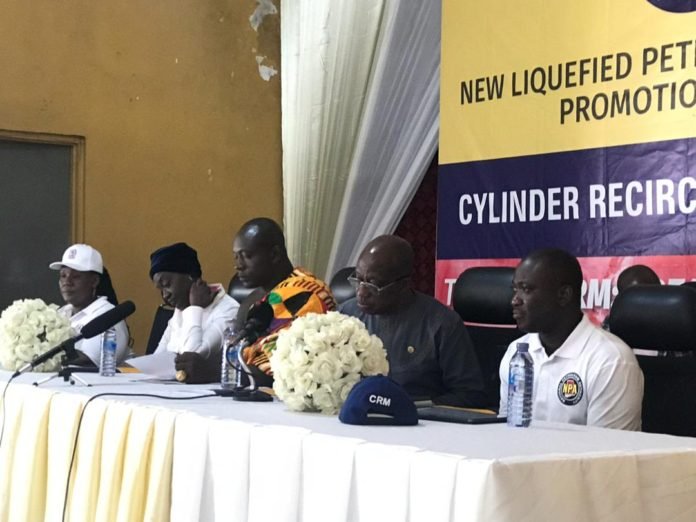 The National Petroleum Authority is cautioning against attempts to politicize the soon to be implemented Cylinder Recirculation Model.
Under the model the NPA will convert high risk LPG refill outlets into exchange and distribution centers to make the marketing of LPG safer. It is also expected to double access to LPG to 50 percent by 2030.
Addressing a stakeholder forum in Kumasi NPA Boss Hassan Tampuli said the arrangements for the implementation of the CRM started under the previous government following number fire outbreaks at LPG filling stations.
"It doesn't matter if you are a baby, old, man or woman if there is a fire outbreak you will all be affected. So let's not do politics with CRM.There is no politics in its implementation. This policy did not start immediately President Akufo Addo came into office. It started in 2013 during the NDC administration so it has seen some level of consultation involving two political administrations.  So its not a policy for NPP but rather one for safety and job creation. Gas explosions don't know NDC or NPP" he said.
Mr Tampuli also addressed concerns by some of the stakeholders about delays in having a Legislative Instrument for the implementation of the model scheduled for this year. He gave the assurance that the LI will be passed to enhance the implementation of the model.
The NPA is anticipating that over 4,500 jobs will be created when the implementation of the CRM starts. Ashanti Regional Minister allayed fears that some LPG marketers will lose their jobs.
"When we hear concerns about job losses, obviously the facts don't support that conclusion. Let me assure you that government is mindful of the local content law which stipules that this must be fully reserved for Ghanaians equity participation. Non- Ghanaians will not be allowed to operate under the model."
The NPA plans to conduct risk assessment of LPG facilities in 66 second cycle schools as part of the implementation of the CRM.  It is also strictly monitoring operations of LPG outlets and selected facilities such as TOR and GNGC are to ensure compliance.
Source: Ghana/Starrfm.com.gh