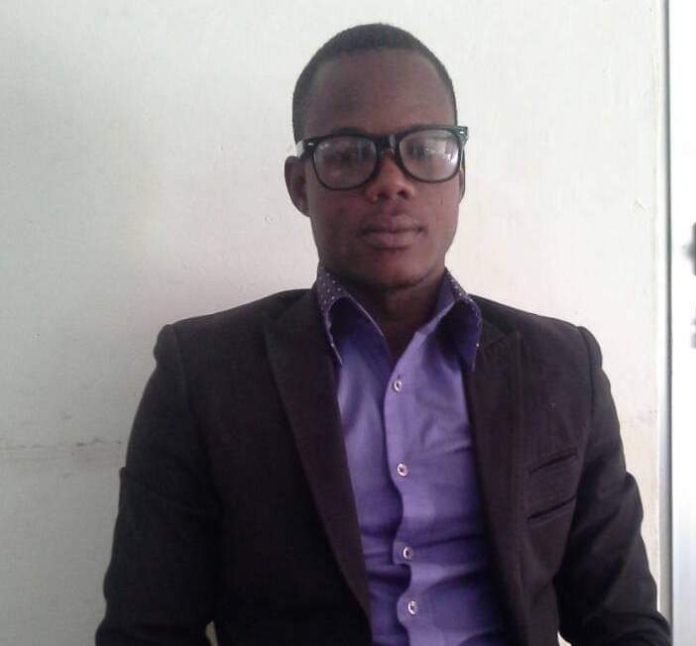 The wave of insecurity, kidnapping and armed banditry across Ghana are born out of corruption, intolerance, poverty, impunity, unemployment and injustice against individuals.
This case is emblematic of larger crisis. Practically no single day passes without reports of mismanagement and embezzlement of public and state funds as well as issues related to abductions or militia (vigilantism) hitting our airwaves.
As the vicious cycle of killings and retributions continue, peace remains a mirage. Mind us that, in the end, the entire country is suffering because there can never be any real winners in any armed conflict as happening now in Chereponi. Let's preach equal rights and justice.
Peace and security are necessary prerequisites for social harmony as well as political and economic development. It is a truism that peace in any country is dependent on social justice and the availability of economic opportunities. The lip service being paid to social and economic development with impunity points to corruption and its relating factors. This is why any discussion on the challenges of impunity, injustice and insecurity confronting GHANA today must examine their root causes because it is only in probing the social and economic dynamics of the Ghanaian society that we can find ways to justice hence the gradual eradication of corruption which is fast becoming a norm.
The rule of law has a fundamental role to play. Our values are lost due to the deliberate elimination of law and order in the current governance system. Let us use our judicial structures devoid of political affiliations to resolve this cancer of corruption and injustice.
The growth of social inequality is becoming a menace.
In societies where law and order reign, government makes deliberate and frantic effort to reach out to the deprived and vulnerable members of society through various legal means. Part of the goals of such social policies is to narrow the gap between the rich and the poor and mitigate possibilities of societal disruption but what we see today is greed and personal amassing of wealth to the detriment of the vulnerable. After all, in Africa, most especially in Ghana, we pay allegiance to the elderly and what that simply means is you cannot question their authority else you are considered a nuisance and a miscreant.
It would not be far from the truth to say that as Ghanaian citizens, we are being manipulated into slowly but surely losing our humanity. Social and economic inequality manifesting in conspicuous consumption by a few, alongside the poverty of the many, are exacerbated by infrastructure deficits and dysfunctional/abandoned projects including completed projects that just need commissioning all over the country  and these have led to deep feelings of injustice, unconsciousness for the growing unemployment and hopelessness among our youth. Lack of opportunities, shameless corruption and capricious political culture have destroyed institutions and entrenched a climate of impunity. Factored together with the unprecedented insecurity is a course of alarm that the country is in crises.
Virtually some cross-section of the people, especially those in government, are taking the law into their own hands because the state has failed to establish the rule of law and to practise its tenets. This is why Impunity, Injustice and Insecurity are fast becoming a norm – What is the Role of Law? I believe strongly that our country's problem is dictatorship and corruption. Indonesia developed significantly with massive levels of corruption under three decades of military dictatorship. WHY then can't our country emulate same but with democratic rule?  We need equal opportunity and justice for all with deserved collective support and commendations.
In conclusion, I must state categorically that even in these difficult times,  reestablishing security, law and order is possible and is indeed the only way forward for mother Ghana. There is no doubt that each and every Ghanaian should and must embrace peace. Meanwhile, peace is not simply a word. It is a living and breathing concept that must be exercised to be attained. Peace is only possible where there is justice, where there is respect for the rule of law, where impunity has no place, and where citizens have the power to determine who represents them in free and fair elections. Insecurity will drastically reduce if we reduce corruption and nepotism and focus on the key challenges of eradicating poverty, managing the growing social inequality which unearths intolerance and impunity in our society creating opportunities for us all to become stakeholders in the country without duress.
Once again, "Corruption leads to poverty, loss of national wealth, increase in rate of crime, insecurity and terrorism. Corruption is what is making Ghana our nation poor and insecure. There is the need for all of us to be involved in the fight against corruption not for government alone."
I AM A CITIZEN, NOT A SPECTATOR.
Source: Augustine Mmi-Oni Guure, a social commentator, writes from Talensi.