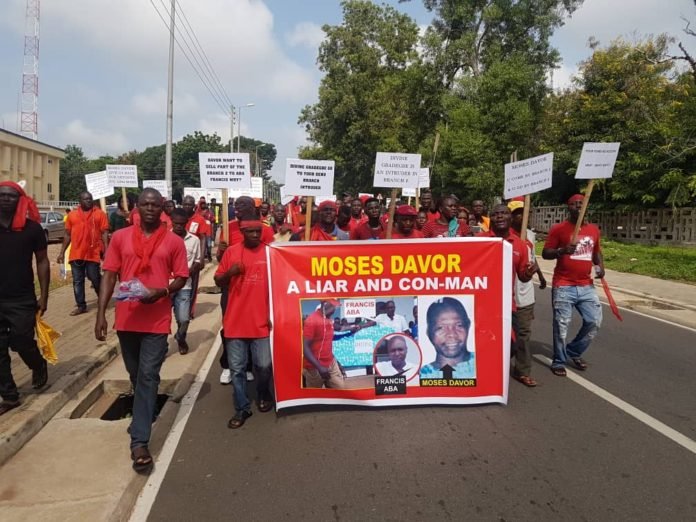 Some aggrieved drivers and transport owners of the Ghana Private Road Transport Union (GPRTU) of the Trade Union Congress (TUC) in Ho have petitioned the government through the Regional Minister, Dr Archibald Yao Letsa, to investigate the Volta Regional Chairman of the Union Moses Davor of fraudulent activities.
The group in a peaceful demonstration held on principal streets of Ho on Thursday complained about the actions and inactions of their Chairman who has been in office for close two decades with inscriptions such as "give us back our deposit", "Davor want to sell part of branch two to Aba Francis, why?",  "Give us back our deposit, joy and long buses" among others.
According to the members, Mr Davor has enriched himself by looting monies from the accounts of the GPRTU, rigged elections and "hunts" drivers and other officers who seem to be against his movements.
"For 14 years of his stewardship as regional chairman he has succeeded in overseeing fraudulent and rigged elections to entrench himself, his cronies and puppets in office across the region," they said.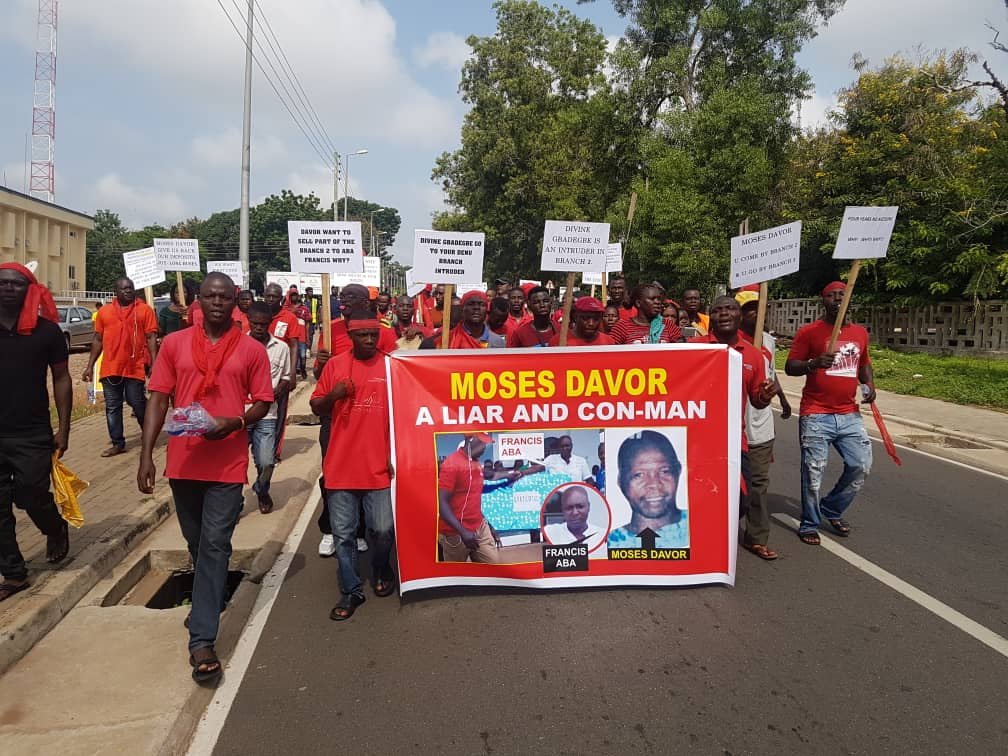 They alleged that the chairman who has been in office since 2003 uses the Ghana Police Service to intimidate them anytime they spoke against his wrongdoings.
"Once you disagree with him in principle you have become a target, he resorts to the use of the police as a hunting dog to intimidate you, he made the whole Police to be perceived as biased towards anyone fighting for his right as a citizen.  A little provocation you are picked up for interrogation and intimidation," the convenor of the group, Mr Lawrence Atitoe said during the protest.
According to Mr Atitoe, the Regional Chairman had taken what describes unnecessary loans from GN Bank which became a burden on the GPRTU resulting in the use of the assets of the Union to compensate the bank.
"The Regional secretariat under his watch has run down major financial institutions in the region, notable among them is the recent collapse of GN Bank for unserviced loans and he used the Regional secretariat complex and other individual properties as irredeemable collateral," Mr Atitoe said.
According to the aggrieved unionists, many attempts through the Municipal Chief Executive (MCE)  for Ho, Mr Nelson Akorli to bring their Chairman to book has yielded no tangible results.
The group in their petition asked Dr Letsa to collaborate with the Economic and Organized Crime Organisations (EOCO) and other agencies to immediately investigate Mr Davor Moses on the whereabouts of loans and his personal wealth, they also appealed to the minister to desist from taking sides in the matter and work to ensure peace and fairness in the operation of the GPRTU of TUC in the Volta region.
Meanwhile, when Starrfm.com.gh contacted the regional chairman he declined to speak on the matter saying "my brother the case is in court and I'll not speak on it, so speak to my lawyer".
Source: Ghana/ Starrfm.com.gh/103.5FM/ Albert Kuzor