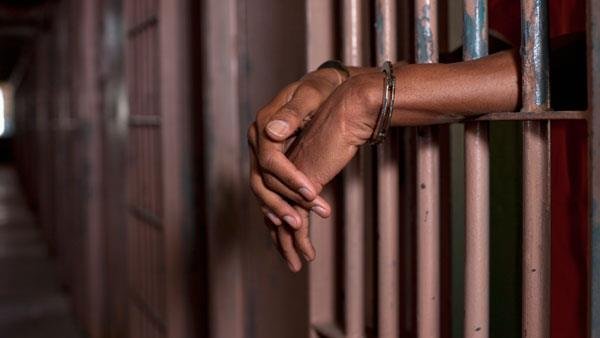 A 19-year-old unemployed boy – Amos Quansah alias Sark – has been sentenced to two years imprisonment with hard labour by the Koforidua District Magistrate Court "A" for breaking into the Eastern regional office of the Commission on Human Rights and Administrative Justice (CHRAJ) to steal money, a Laptop and two tablets.
The convict pleaded guilty to all charges of causing damage and stealing.
The Prosecutor, George Defia told the Court presided over by His Worship Osei Asibey that on June 25, 2019 the Accountant at the Regional Office of CHRAJ, Nyankson Peter reported to Police that an amount of Ghc1,800 had been stolen from his office by an unknown person.
While investigations were ongoing Okyere Samuel and Charles Adu both private Security officer and a Cleaner respectively in charge of the SSNIT building where the CHRAJ office is also located arrested and handed over the convict to police after burgling into the CHRAJ office on June 28, 2019.
The Convict had reportedly struggled with the security man who first noticed his suspicious behavior infront of the CHRAJ office. The cleaner joined the security officer to help overpower the suspect leading to his arrest.
Police led the suspect to the crime scene where he demonstrated how he broke the louvres of the office to enter. He again led Police to his room at Srodae where Police retrieved a Dell Laptop and two Tablets belonging to the Commission.
The convict admitted the offence during his caution statement but said he used part of the stolen money to buy clothes, and Slippers but couldn't account for the balance.
He was charged with the offences and sentenced on his own plea of guilty.
The Presiding Judge, Her Worship Osei Asibey, in his remarks prior to the delivering of the judgment said the Commission is under resourced therefore stealing the handful of resources under its disposal is unpatriotic hence convicted him two
years on each count to be run concurrently.
Starr News investigation after the case revealed that the convict is the son of the Complainant -Nyanson Peter, the Accountant at CHRAJ office.
Source: Ghana/Starrfm.com.gh/103.5FM/Kojo Ansah