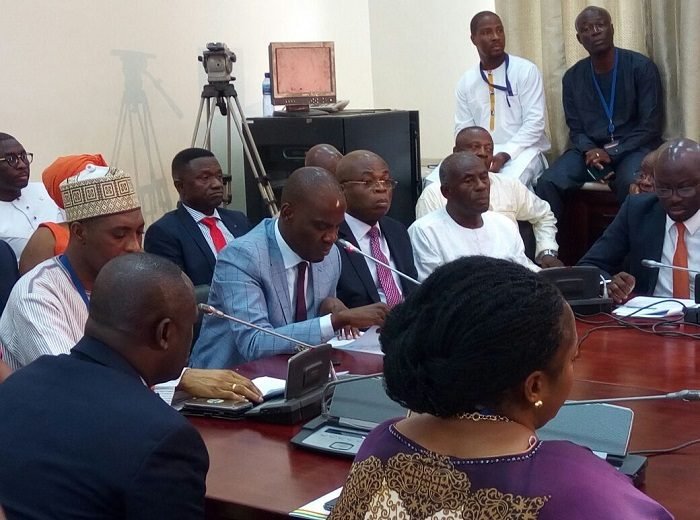 The Minority in Parliament on Thursday expressed concerns over the unavailability of copies of a Constitutional Instrument (CI) laid in the House for the creation of new electoral areas.
According to the Minority, the CI had been in the House for more than a week without members having access to the document before it matures in 21 parliamentary sitting days.
Raising the matter on the floor of the House, the Minority Chief Whip, Muntaka Mubarak, described the development as worrying.
"Mr Speaker, today is the seventh sitting day [and] we do not have copies in the House," he bemoaned.
"Mr Speaker, these are very important document and it is not for anything that the constitution itself in article 11 (7) clearly stipulates….'any Order, rule or regulation made by a person or authority under the power referred by this constitution or any other law shall (a) be laid before parliament, (b) be gazetted and be published in the Gazette on the day it is laid before parliament and (c) come into force at the expiration of 21 sitting days after being so laid unless parliament before the expiration of the 21 sitting-day announce the order, rule or regulation by the vote of not less than two/third of all members of parliament.
"Mr Speaker, there's a time limit to this and Mr Speaker, today is the seventh sitting day and we still don't have copies yet the days are counting. So, Mr Speaker, I want to draw the attention of my colleagues in the majority leadership that they must do whatever they can to get this instrument distributed," he added.
Meanwhile, Deputy Majority Leader Sara Adwoa Safo assured copies will be made available to the members as soon as possible.
"The leadership of the majority will make sure that such instruments are properly brought before the House for consideration. In as much as we recognise that the Electoral Commission is an independent body, we ought to also ensure that the work of parliament proceeds in the right direction," she said describing the concerns of the Minority as "genuine."
Source: Ghana/Starrfm.com.gh/103.5FM