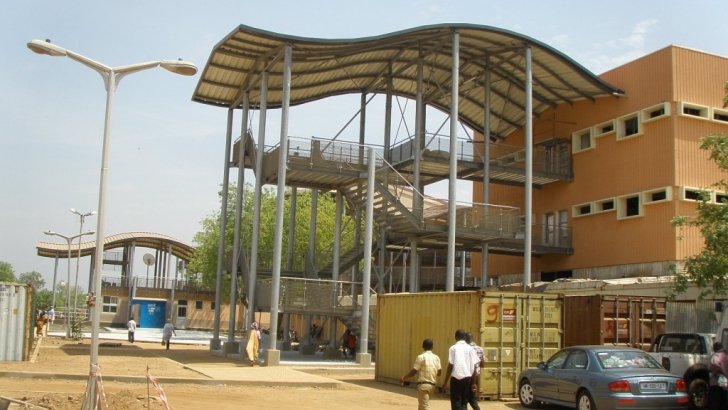 The Coalition for the Defense of the Voiceless (CODEV) has accused the Vice President Dr Mahamudu Bawumia of attempts to ensure Dr David Kolbila is confirmed as the substantive Chief Executive Officer of the Tamale Teaching Hospital (TTH).
The coalition said it is reliably informed that the Board Chairman of the hospital has advised against Dr Kolbila's confirmation, but the Vice President is insisting he should be made the CEO of the hospital.
Addressing a news Conference in Tamale, Convener of CODEV, Iddrisu Hardi Pagazaa indicates, TTH's data speaks the loudest, the deteriorating state of the hospital and wondered why Dr. Bawumia wants to impose what he described as a master-class incompetent CEO on the people of the North.
He alleged that TTH currently relies on Tamale Central Hospital for simple consumables such as gauze, cotton, examination gloves and sutures due to the hospital's inability to pay its suppliers. Mr Pagazaa also alleges that the hospital presided over by Mr Kolbila is involved in misappropriation of its Internally Generated Funds reasons for which it cannot buy consumables.
Mr Pagazaa also accused Dr Kolbila of serious and grave conflict of interest as he doubles as the CEO and Manager of Tizaa Royal Specialist clinic in the Tamale Metropolis. He reveals Dr Kolbila consults and does both planned and emergency surgeries at his private facility, which currently is the biggest private facility and the only competitor to TTH in the Northern region. CODEV have therefore cautioned that Dr Bawumia allows due diligence to be followed in selecting a CEO for the hospital or face their wrath if Dr Kolbila is made the CEO.
 Source: Ghana/Starrfm.com.gh/103.5FM/Jonas Biawurbi