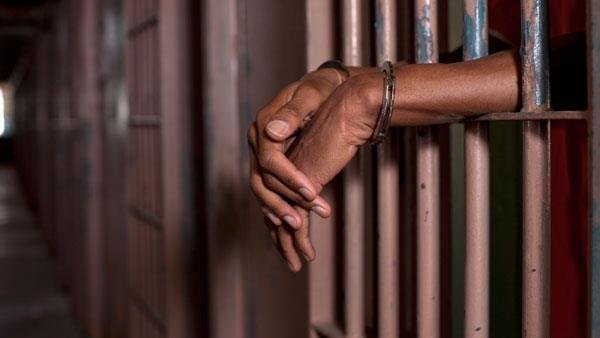 The Koforidua Circuit Court "B" Presided over by Her Honour Mercy Addei Kottey, has jailed two foreign residents -a Beninese and a Nigerian over a highway robbery.
The two convicts – Ibrahim Ajayi Kupenu, 25, a Beninoi and Frank Ude alias Asoani, a Nigerian were convicted to 20 years imprisonment each with hard labour. While the former is a trader and resides in Kpong in the Eastern region, the latter resides at Tudu – Greater Accra.
A Third accused person, Baba Seidu alias Star Boy was, however, acquitted and discharged.
The facts of the case presented in court by the Prosecutor, Dickson Donkor – Assistant State Attorney are that on March 24, 2018 at about 2:00am complainants in the case-drivers and Passengers were onboard their respective vehicles traveling on the Adukrom Akuapem to Koforidua road but on reaching the Bepoase stretch of the road, the convicts flashed torchlight to signal the drivers to stop under the guise of a police check Point.
The convicts and their accomplices armed with guns and clubs ordered their victims to surrender all their personal belongings amidst assault with threats to gun down anyone who failed to comply.
According to the Prosecutor, the convicts succeeded in taking from their victims a Tecno mobile phone which contained Ghc200 mobile money wallet and cash of Ghc200.
The youth of Mintahkrom, a community near the scene of incident got wind of it, mobilized themselves to pursue the convicts which they succeeded in arresting them and handed them over to the Police.
The Prosecutor -Dickson Donkor narrated further that while the convicts were in Police custody, their victims went to lodge complaints and identified them as the suspects who robbed them at dawn.
A search conducted in a bag retrieved from Ibrahim Ajayi revealed a black hood mask, talisman, a canvas soiled with mud. Upon interrogation he admitted robbing the complainants together with his accomplice Frank Ude and other gang members who managed to escape.
But in the caution statement of Frank Ude he denied taking part in the robbery on the passengers, rather said they were heading towards Asenema to rob a fuel station.
They were both charged with offence of conspiracy to commit Robbery, and Robbery. They were found guilty by the Court after full trial hence sentenced to 20 years imprisonment each per each count but to run concurrently.
Source: Ghana/Starrfm.com.gh/103.5FM/Kojo Ansah