A foundation has set up a home in the Upper East region for persons in need of rehabilitation from addiction to alcohol and drugs.
Established by the LOAD Ghana Foundation, the home has come as a sanctuary of relief for distraught families and concerned friends searching for freedom and recovery for loved ones whose wishes, wherewithal and wellbeing are being ravaged by obsessive craving for alcoholic drinks and drugs.
Those admitted so far at the Sumbrungu-based rehab home since its establishment in 2019 told Starr News they had found a recovery path with no U-turn to the past.
"I'm comfortable with my stay here for almost three months now. I'm recovering in terms of my physical appearance. I wasn't like this. I have improved a lot. Even in terms of knowledge, I have improved, because we have the chance to read some books here. Then, the interaction with my colleagues here is lively," one of the residents (name withheld) at the rehab home told Starr News in Bolgatanga.
Another resident affirmed: "It has been so exciting. Being here has actually changed my life within the short time I have been here."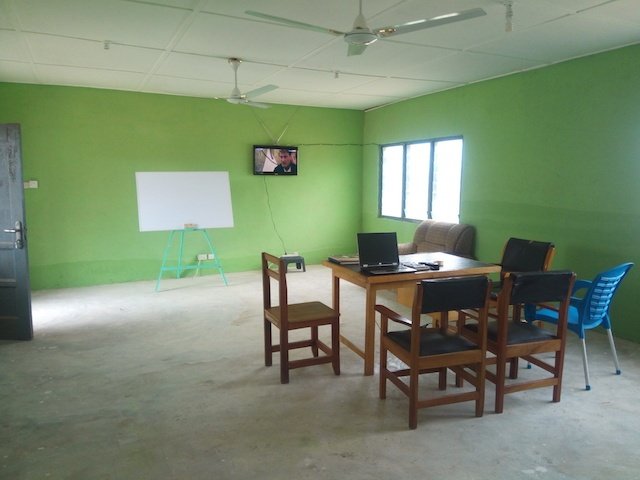 A 2009 Ghana Statistical Service (GSS) survey put the prevalence of alcohol consumption in Ghana at 26.7% with the prevalence among men pegged at 35.8% and women 26.7%. What this means is that approximately 27 in every 100 Ghanaians drink alcohol, with about 36 in every 100 men in Ghana consuming alcoholic beverages and roughly 27 among every 100 women in the country taking the substance.
According to the World Health Organisation (WHO), alcohol is responsible for 10 to 69% of suicides committed annually. The WHO also says 5 to 10% of parents who abuse their children have "alcohol-use disorder". And, as suggested by a study, women who drink alcohol are not only putting themselves at greater risks of breast cancer, infertility and menopausal complications but are also harming their developing babies in the brain and the spinal cord.
Foundation says More Students Addicted as Drinking Spots Emerge in front of Schools
As the LOAD Ghana Foundation is making efforts to put out the 'fire' of alcohol and drug abuse in the country, more 'flames' of induction and addiction are also being stoked with reported emergence of pubs around some second-cycle institutions.
"You just need to take a cursory look around to know that we have a serious problem," said Roger Atambire Abaa, the foundation's Executive Director, in a Starr News interview.
"Drinking spots are springing up every day. Even some are sited in front of senior high schools, which is a serious problem: students don't struggle to get access to alcohol. And every day, teachers are also complaining about students indulging in alcohol, marijuana and tramadol abuse.
"It's a serious problem. There are two or three in every family struggling with alcohol and we are losing them every day. It has become a household thing. And we don't need a soothsayer or a prophet to tell us that this person's death was caused by alcohol. It's an epidemic, a ticking time bomb. It will explode very soon. We should do something about it now. If the youths are the future leaders and they are indulging so much in alcoholism and drug abuse, I don't think we'll have trained professionals to lead this country in future," he observed.
Rehab Home Begs for Support
The recovery home is beyond just a building for a vacation from the public eye. With conducive accommodation for everyone and a common hall for dining, lectures and entertainment, the residents are making significant progress every day in an isolated yet a happy world.
But the facility lacks some resources which, if provided, both the residents and their handlers believe will speed up recovery.
"LOAD Ghana is very young. We don't have funding or financial support anywhere. We need a lot of things to help run this place effectively. For instance, we need gym items for exercise, we need more bunk beds with mattresses. We also need a library, computers and internet facility for some of the residents here who are studying and need access to internet to do their research work. We need to connect this place to the world.
"Where we also struggle a lot is feeding. Feeding is a problem. As they are here and don't drink anymore, they eat a lot. If we are able to get support from organisations and individuals, that would be very good for us. We also don't have transportation. We need whatever means of transportation. Any support that will keep this place running, we will appreciate it," the Executive Director appealed.
From Firefighter to Addiction-fighter
Many recovery-seeking persons want to go through the rehab home but they are being held back as they and their families are going through hard times.
The home is willing to let in such persons but there is no sponsorship anywhere to either reduce the rehab cost or foot the entire recovery bill for the residents.
"The lack of funding is keeping many people away. They want to come but for lack of finances and because we don't have sponsorship for feeding, screening and the services we render. It means the people have to sponsor themselves which many are not able to do. If we had sponsorship, we would beat it (the cost) down," said Obed Adoliyinepore, the Residential Manager of the home.
The foundation's Executive Director himself, also well-known in the region as "Kalusha" (nicknamed after Zambia's football legend, Kalusha Bwalya) for his extraordinary soccer mastery in his youth, had struggled with alcohol addiction for "five wasted years" before he opted for rehabilitation at a point he did not like where his life was heading.
He has always regretted how his football dream got submerged in beer and never resurfaced. He was a professional fireman when he launched LOAD Ghana in 2015 and, not wanting to see any more talents wasted through alcoholism or drug abuse, took the organisation's anti-addiction campaign to school campuses, seminar grounds and security camps among other places.
Led by his conviction and passion, he riskily resigned his job as a firefighter in 2018, 18 years after joining the Ghana National Fire Service (GNFS) in 2000, to step up the 'war' against addiction. The LOAD Ghana Foundation organises activities in the Upper East region every year to commemorate the World Drug Day.
Source: Ghana/Starrfm.com.gh/103.5FM/Edward Adeti