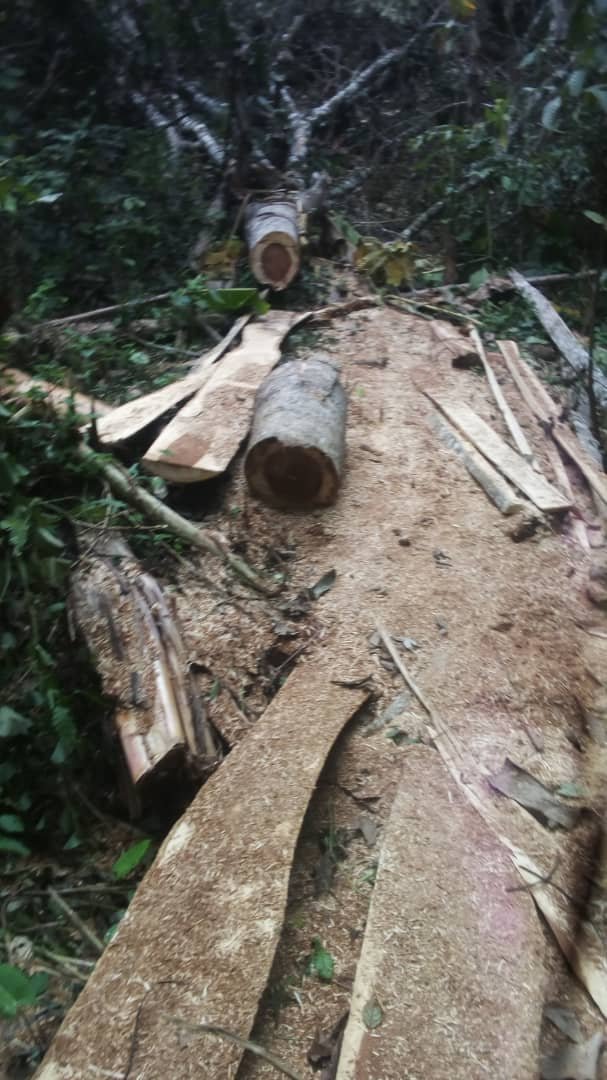 Starr News has uncovered an alarming illegal lumbering phenomenon at Ogorme, a farming community near Akyem Tontro and its environs in the Abuakwa North Municipality of the Eastern Region.
The sound of chainsaw machines could be heard from a forest cover in the area as one enters the community. The chainsaw operators some from Tontro and other areas outside the community were seen busily logging economic trees in the forest and depleting it with impunity.
The lumbers are transported at night to sawmills both far and near with ease as Police and Forest officers in the area looked on.
Humphrey Davy Narh, a pensioner passionate about environmental issues has been fighting the canker but feels threatened.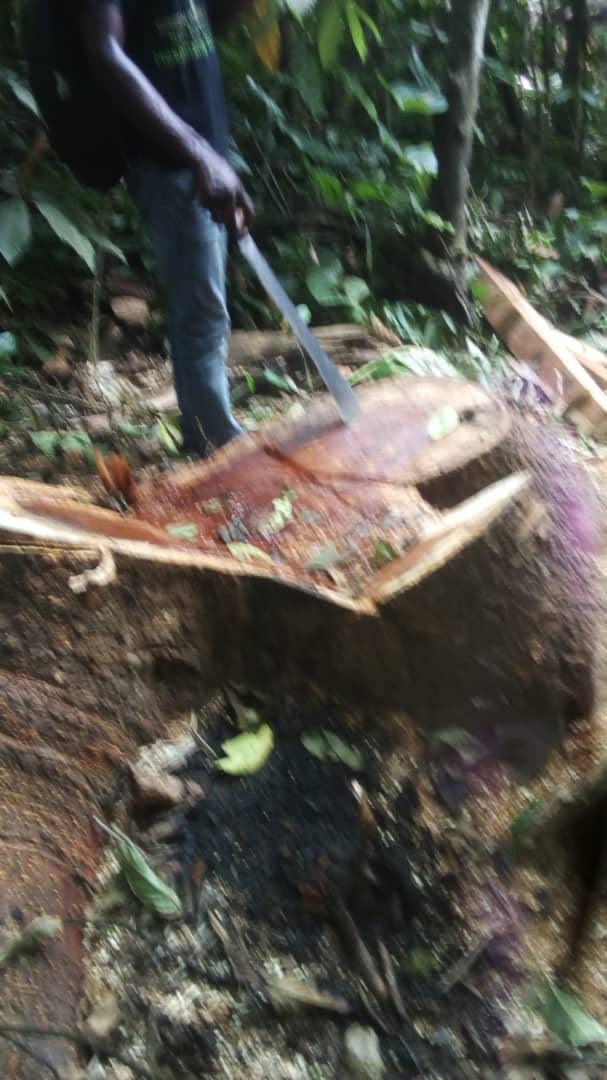 For instance, on November 7, 2017, he reported one Tetteh Akufo to the Akyem Tafo Police for cutting down some economic trees in Akyem -Tontro area without any permit from the Forestry Commission. The Police failed to act.
The suspect had since issued death threats to him. That, notwithstanding, he has filed another complaint against him at the Akyem Tafo Police Station but not happy with how the case is being handled.
Starr News gathered that the area is notorious for attacks on law enforcement personnel hence their indolence.
The rate of deforestation and forest degradation in Ghana has been on the rise in recent decades. From the country's original forest cover of 8.2 million hectares from the onset of the last century, only an estimated 1.6 million hectares remain.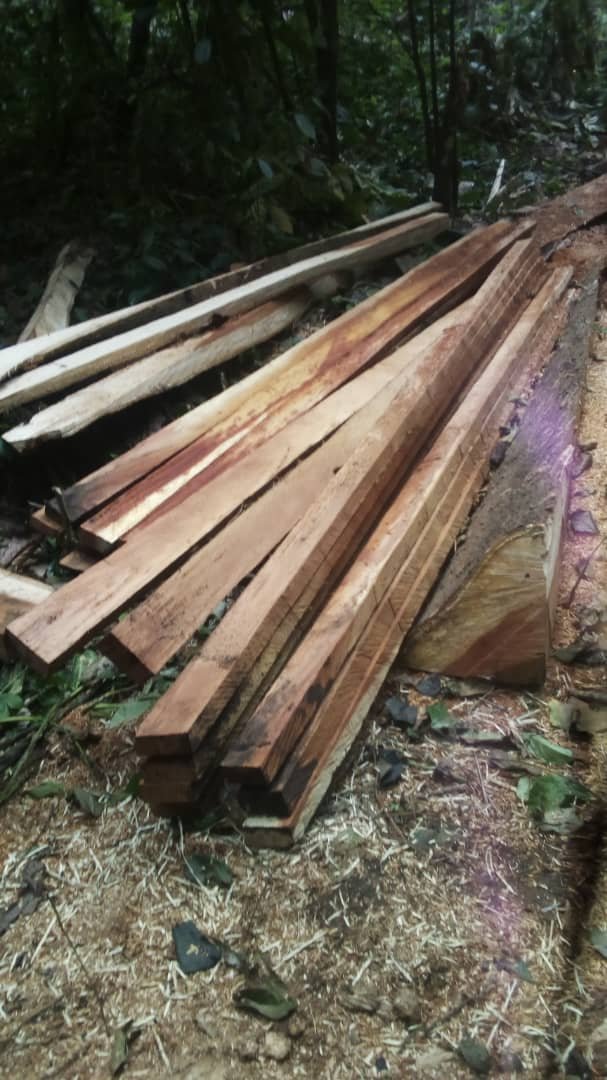 Currently, the deforestation rate is about 2.5% of the total land area of Ghana leading to an annual loss of about 135,000 ha. For example, between 1990 and 2000, the forest cover loss was about 387,256 ha (2%) whereas a total area of 531,364 ha (3%) was lost for the period 2000-2010 (FAO, 2016).
The increasing trend of deforestation rate in Ghana has been attributed to agricultural expansion, timber harvesting, population and development pressure, mining and mineral exploitation.
The District Forest Officer, Oteng Awuah, told Starr News when contacted that he will look into the report of illegal lumbering in the Ogorme area.
Source: Ghana/Starrm.com.gh/103.5FM/Kojo Ansah