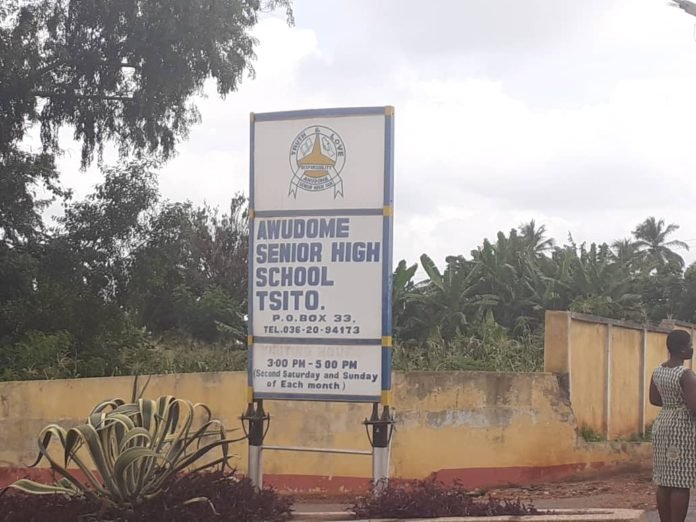 The Awudome Senior High School (Awusco) in the Ho West District of the Volta Region is in dire need of infrastructure as the school sprawls to cope with its increasing numbers.
Located in Tsito, Awusco is one of the oldest second cycle institutions in the region, however, it cannot boast of enough government-funded infrastructure aimed at aiding teaching and learning as compared to other schools. Most of the school's buildings are constructed by the Parents Teachers Association (PTA) and Old Students Association.
The PTA is, therefore, calling on the government to come to the school's aid as its struggles with insufficient infrastructure worsens.
Awusco's main challenge is infrastructural. The school has a number of abandoned projects on campus. With the current population of over 2,000, Awusco does not have a befitting dining hall, classrooms, dormitory and students beds, forcing some students to lay their mattresses on the bare floor.
The Chairperson of the PTA, Felicity Ahafianyo disclosed this to parents during a PTA meeting held over the weekend.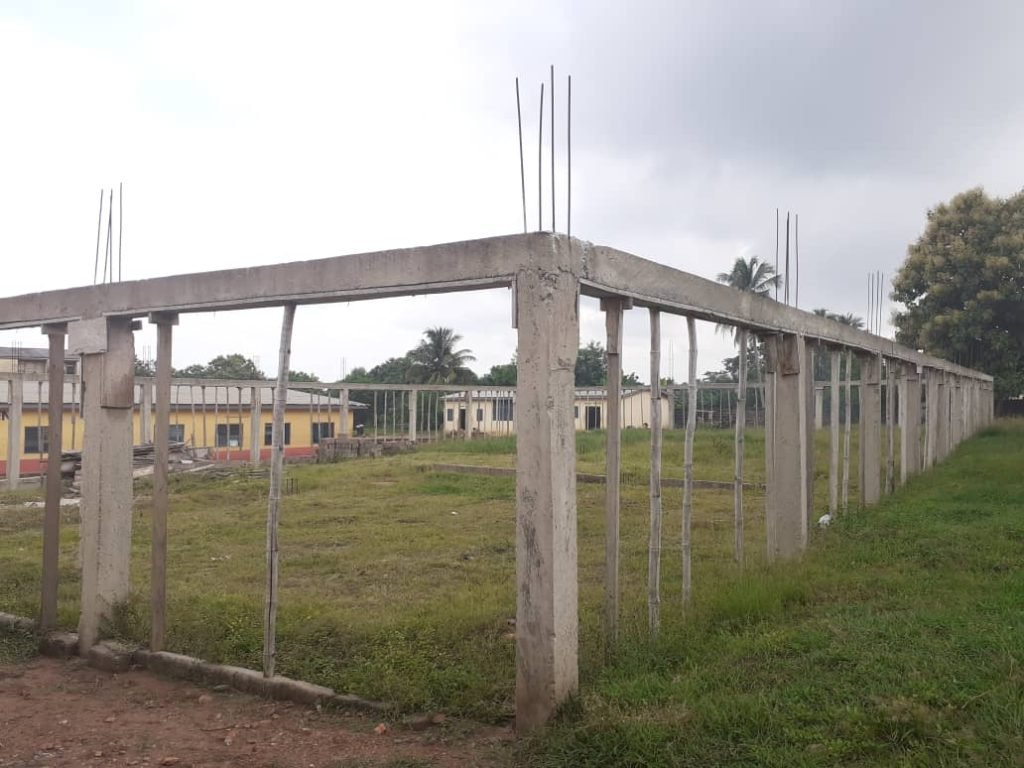 The school's aged dining hall has a capacity of 250 students only and students are forced to go for dining and other events suitable at the hall in groups which some of the students said it's a challenge to their academic activities.
"It's a waste of time, for instance, if we are supposed to close from the dining hall at 5 pm to prepare for our preps which starts at 6 pm, some of my colleagues would have to come for preps at 7 pm because of this dining in batches, the situation is even worse whenever it's raining and sometimes in the afternoon when we have to be sharing food under the scorching sun because maybe one house cannot wait for the others to vacate the hall," one student bemoaned.
Starrfm.com.gh understands that construction of more than 2,000 capacity dining hall, initiated by the school's PTA started in 2017 to replace the old structure but has stalled due to GES's suspension of PTA levies in all public Senior High Schools.
Although the ban on the levies has been cancelled recently, Ahafianyo noted that her office is finding it difficult to raise funds to continue the construction. "We (PTA) started it, and we have to complete it," she said.
She called on the government, Old students and the general public to come to the aid of the school, most especially in completing the dining hall among other stalled projects.
She was grateful to some individuals who have been of support, including the Volta Regional Minister, Dr Archibald Yao Letsa who has recently cut sod for the construction of boys' dormitory.
Awusco was established in 1965 through the toils of Chiefs and people of Awudome traditional area.
The school won the 2018 Volta regional National Science and Maths Quiz (NSMQ),  participated at the national levels including the 2019 NSMQ.
Source: Ghana/Starrfm.com.gh/103.5Fm/ Albert Kuzor