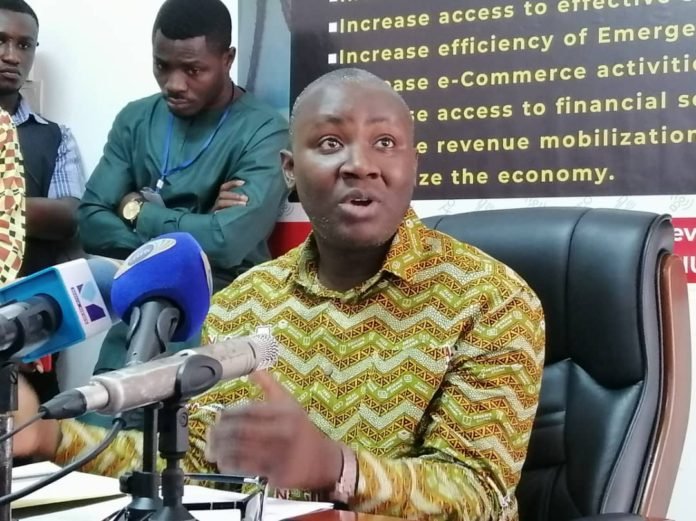 A nationwide exercise aimed at generating and tagging every building in Ghana with a digital address has kicked off in Ghana under the auspices of the Nation Builders Corps (NABCO).
Some 12,750 NABCO workforce at the regional and district levels are expected to generate digital addresses of every home they visit through the use of digital mobile devices given them. The addresses will then be aggregated at the various MMDA for processing and printing. The second phase of the project will see the NABCO workforce partnering the MMDAs to actually fix the printed addresses on the properties so identified.
CEO of the Nation Builders Corps (NABCO) Dr Anyars Ibrahim, addressing a press conference at the NABCO offices to formally announce the commencement of the project said the entire 12,750 workforce for the project have received adequate training to ensure that the exercise is carried out trouble free.
He demonstrated through a brief Powerpoint presentation the various phases the project will undergo and the various state agencies who are collaborating with NABCO to make the exercise a successful one.
Regional Ministers, MMDCEs, NABCO Coordinators & National Project Coordinators, LUSPA, Physical Planning Officers and Technical Officers are joining forces with NABCO to execute the project. Some of the NABCO workforce demonstrated through the use of their handheld devices exactly how the digital addresses would be generated using nearby residential facilities around the NABCO secretariat at Cantonments.
Source: Ghana/Starrfm.com.gh/103.5FM/Wilberforce Asare