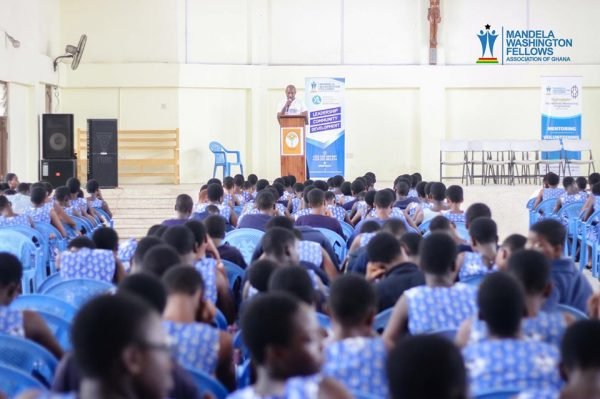 On Saturday 27th July 2019, the Mandela Washington Fellows Association of Ghana held its first career counselling and mentoring programme with first-year students of St. Mary's Girls Senior High School in Accra.
The alumni association of the Mandela Washington Fellowship instituted the mentoring programme 'Nyansapo' this year with the aim of supporting Students with information on career choices and using their stories as a bar of excellence for students.
The President of the Association Dr Hilda Boye told the students that 'Nyansapo' was chosen as the name of the mentorship programme because the group wanted a name more indigenous. "The 'Nyansapo' in the Adinkra symbols reflects what we want to do. It symbolizes wisdom, ingenuity and patience. This symbol is a revered by the Akan because it means a wise person has the capacity to choose the beats means to attain a goal" Dr Boye said.
Professionals in the fields of energy, medicine, law, media, public service, army, amongst others were the mentors who gave the students one-on-one counselling sessions during the break out session.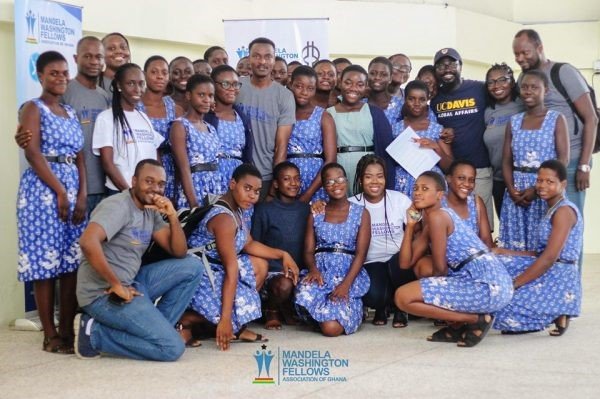 Whilst some of the mentors (who are all alumni of the association) revealed that they would have done better if they received such guidance and counselling in the early stages of their life, others also made it clear that they have been able to reach the heights they are now because of similar guidance and counselling and therefore advised the students to take advantage of the programme.
Amongst the topics that the mentors shared with the students are 'Excellence,' 'Leadership,' 'Choosing my career,' 'Career development plan,' 'Health and wellbeing.'
Other Senior High Schools across Ghana will benefit from the 'Nyansapo' project subsequently.
Source: Ghana|Starrfm.com.gh|103.5FM