Bedrock Insurance Company Limited on Tuesday, 13 August 2019, joined the management of Starr103.5FM to mark its fifth anniversary.
This comes exactly two weeks after the official launch of the station's fifth anniversary celebration at the forecourt of the Meridian House.
Led by its Chief Executive Officer, Albert Eyeson-Ghansah, Bedrock Insurance presented a cake to Starr FM after the company earlier supported the station's corporate health walk as part of its anniversary activities.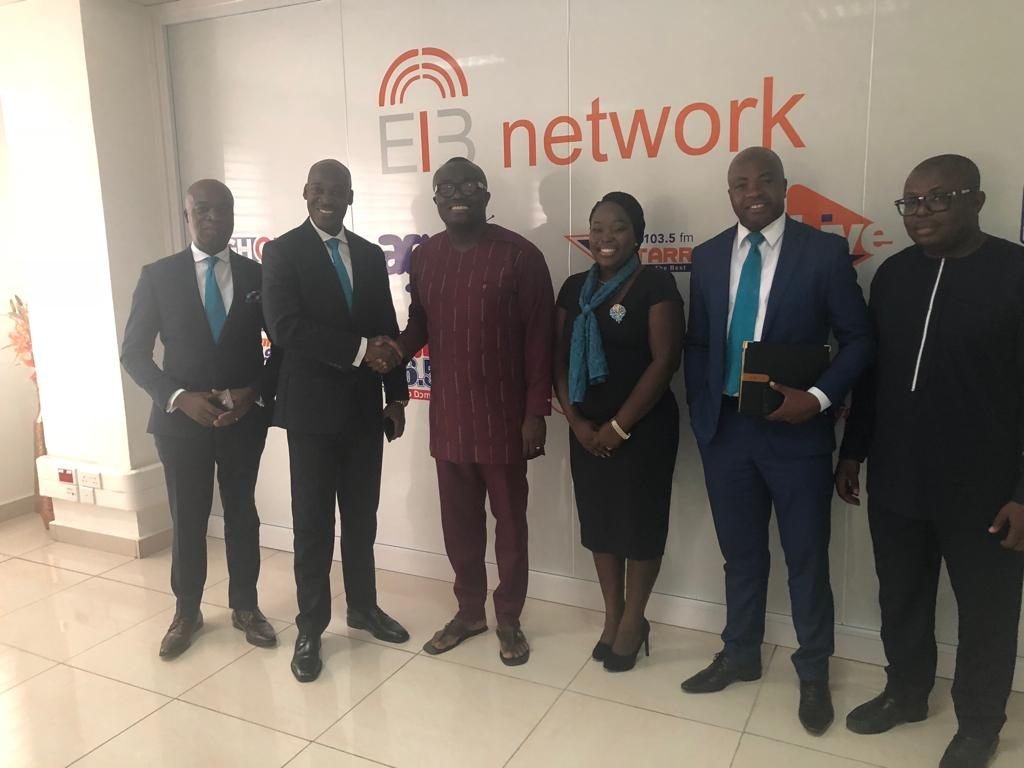 Mr Eyeson-Ghansah also expressed their joy to be associated with the EIB Brand and charged the station to always be the voice of the voiceless.
About Bedrock Insurance
Bedrock Insurance Company Limited, a wholly owned Ghanaian company officially launched its operation in May 2019.
The company is committed to offering the most user-friendly insurance for all clients; making insurance effortless with same-day payments for genuine claims.
The Insurance Company's suite of products provides timely protection to customers against liabilities they might legally be exposed to; as well as loss or damage to property under product offerings which includes; motor insurance policies, fire & allied perils policies, engineering policies, liabilities, general policies, accidents and marine.
During the launch, the Chief Executive Officer (CEO), Bedrock Insurance Company Limited, Albert Eyeson-Ghansah said, "we aim to help people freely pursue their dreams in a world of uncertainties by making insurance simple so they can protect the things that mean the world to them.
"We are investing in the right people and the right technologies and adopting continuous improvement in our operations. We've spent time to prepare ourselves – implementing a robust software which goes live in tandem with our launch."
"We envisage to be the most people-centred risk solutions provider of choice in our market and we will achieve this by treating our customers fairly and forging mutually beneficial relationships and ensuring claims are made within the same day", Mr Eyeson-Ghansah added.
Source: Ghana/Starrfm.com.gh/103.5FM