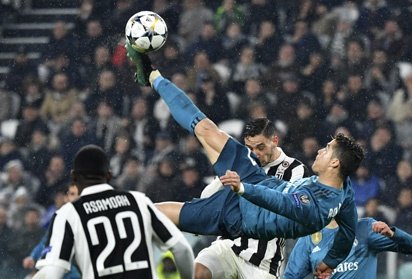 Seoul police are allegedly investigating whether Cristiano Ronaldo broke South Korean law by not playing in Juventus' clash with K League All-Stars.
TheFasta, which organised the glamour friendly, threatened to sue Juve for not playing Ronaldo, despite being contractually obliged to do so.
South Korean fans then followed up with their own legal action – their claim for compensation possibly amounting to as much as €50m.
Now, AS is reporting the Seoul Metropolitan Police is looking into whether Ronaldo committed a crime by not honouring his part of the agreement.
The Bianconeri maintain the 34-year-old was carrying a muscle injury and therefore could not make an appearance.
However, The Fasta and the K League both argue they were not informed of this in advance, making the Old Lady liable for breach of contract.
Even if deliberate deception is suspected on his part, the Portuguese is unlikely to have to travel to South Korea to be questioned.
AS adds Interpol should not intervene due to the crime not carrying a punishment of more than one year in prison.
Regardless, his image seems to have deteriorated significantly in the East Asian nation.
The friendly was hampered by logistical problems as Juve only arrived in Seoul seven hours before kick-off.
Furthermore, heavy traffic in the city meant it did not get under way until 8:50pm local time – 50 minutes later than planned.
Although it ended 3-3, some fans were so unhappy with Ronaldo's exclusion that they began chanting the name of his arch-rival Lionel Messi.
Source:AFP