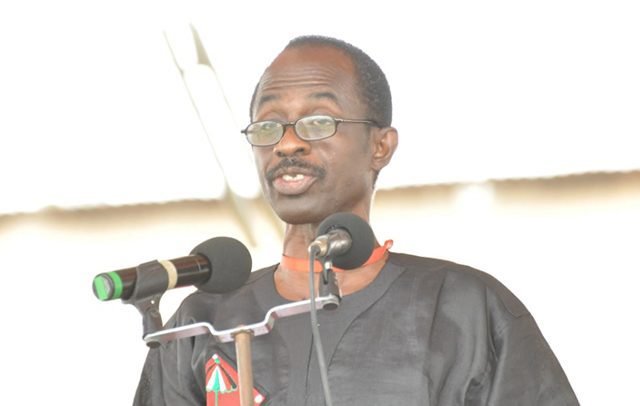 The opposition National Democratic Congress has accused the Akufo-Addo-led government of pursuing a "state capture" agenda.
According to the party, the agenda to illegally take control of state properties has exhibited in the finance minister bizarre intention in the PDS saga.
" If we may ask, what is Ken Ofori-Atta's locus and authority to give such a directive? Is he a shareholder, a beneficial owner or a conduit through which the President seeks to capture the electricity sector for personal benefit?
"Furthermore, we wish to add that, the allocation of the 51% Ghanaian shareholding was approved by Parliament, and cannot be modified by anybody without recourse to the legislative body.
"We are convinced without a shadow of doubt that the needless, baseless and illegal attempt by Ken Ofori Atta to restructure the shareholding of PDS is nothing but a well calculated attempt by President Akufo-Addo and his relatives to appropriate the 51% Ghanaian shareholding in PDS for themselves with the objective of taking control of Ghana's Power Distribution sector for the next twenty (20) years – up to 2039," the party said at a press conference addressed by general secretary Johnson Asiedu Nketia.
They stressed: "We are reliably informed that the three original shareholders were subsequently required to dilute their respective stake in this newly formed Special Purpose Vehicle.
"Per this arrangement, they would collectively see their original 51% stake in PDS reduced to a paltry 11%. The remainder of the shares is to be apportioned to cronies of the President as agents who would hold the shares in trust for him and his family.
"According to our unimpeachable sources, the original Ghanaian shareholders rebelled, threatened and refused to participate in this charade. It is this defiance that outraged the Akufo-Addo faction and occasioned the suspension of the PDS Concession with the hope that the resulting pressure would force the compliance of the original shareholders".
Source: Ghana/Starrfm.com.gh/103.5FM