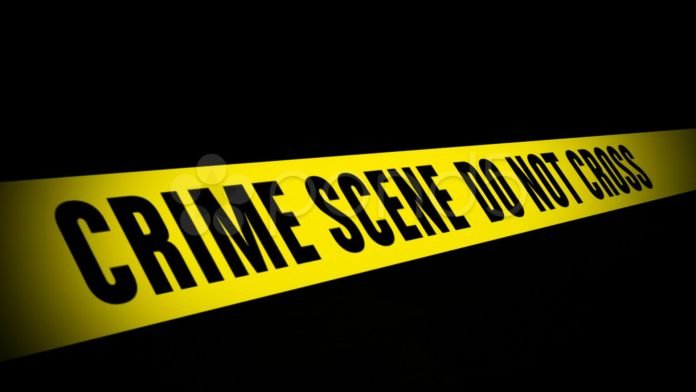 Three men have been found dead in Ashaiman, Accra, with their tongues cut off and eyes removed.
The bodies include 70-year-old Ibrahim Bagada Sumaila, a security man, Kobina also a security man whose body was found in front of the Kasapreko warehouse and 35-year-old Joshua Afuugu.
The remains of the three were discovered at different locations on Sunday, according to a  communique.
Preliminary investigations by the officers at the Police Hospital in Accra revealed that Ibrahim  Bagada Smaila and Kobina had their tongues cut off whilst deceased Joshua  Afuugu had his left eye removed.
Details of the three murders which happened on Sunday September 15, 2019, revealed that Ibrahim Bagada Smaila, 70, was murdered with his head covered with his attire in front of Apsonic shop where he kept watch.
Police detectives went to the scene and saw the lifeless watchman murdered with blood oozing from his eyes, nostrils, ears and mouth suggesting that some organs had been removed from the head part.
Police also saw his phone, and torchlight were beside the body with the Apsonic shop where he kept watch intact, and no attempted break in detected.
As the body was being carried into the Police vehicle to be conveyed to Police Hospital another information got to the Police that another watchman at Kasapreko warehouse opposite Ashaiman Senior High just about 50metres from the first crime scene had also been murdered.
Police went there and saw another watchman only known as Kobina, murdered with his face covered with his clothes. During critical examination it was detected that part of his head organs removed but the Kasapreko warehouse was devoid of any break in.
When the police were conveying the two murder victims another information was received that another person had been murdered at Talaku near Ashaiman roundabout.
Police went there and saw one Josuah Afuugu, 35, also murdered and his face covered with his head. He was not a watchman but sleeps in front of SOFAAMY glass shop.
Critical examination on his body also unearthed an eye removed but the shop was not tampered with.
All the three bodies were conveyed to Police Hospital for preservation and autopsy. At the Police Hospital preliminarily examination unearthed that deceased persons Ibrahim  Bagada Smaila 70 and Kobina had their tongues cut off whilst deceased Joshua  Afuugu had his left eye removed.
Source: Ghana/Starrfm.com.gh/103.5FM