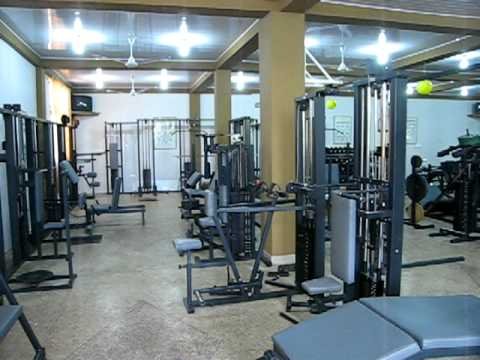 The Central Command of the Ghana Armed Forces has set itself out to deepen friendship with the general civilian public with the commissioning of the 4 Garrison Officers Mess gymnasium, open to both military personnel and the public.
The gym is the latest addition to its common civilian – military facilities aside the Mess' Squash and Tennis Clubs, which organises regular trainings and tournaments among soldiers and the general public.
The gym, which will be manned by private agency Pulse Fitness is fully fitted with Cardio Range of Machines; Strength Machines, free weight and body building machines.
Addressing the commissioning; the guest of honour, a former Chief of Army Staff Major General Opoku Adusei recounted his vision for conceiving the idea while in office.
He indicated that the gym was proposed to provide a platform for officers who were detailed outside the region, to engage in personal exercise routines at their own convenience.
He explained, "The gym was occasioned by the fact that most officers deployed outside Kumasi were hardly available for morning physical training and afternoon games. A gym at the mess was very needful to help officers exercise at their own time and the benefits of exercising I believe as military men, we are all aware."
The General Officer Commanding of the Central Command, Brigadier General Joseph Aphour noted that the public friendly policies of the command are to demystify the notion that the military are trained to be brutish and antagonistic to the public.
He pointed out, "We are open to the public and that's why we have established things like this so that the public will come closer to us. They should not be afraid because we are just like you except that we are in uniform,"
General Manager for the Pulse Fitness Gym Josephine Baison told Ultimate News' Ivan Heathcote – Fumador, the gym will do well to accommodate the public while ensuring that it does not compromise on the disciplinary standards of the military.
"The military is full of professionals and we are also professionals so merging together, you will not come here and leave the same," she assured.
Notable contributions to the completion of the GYM came from the Chief Executive of Unity Oil Dr Kwame Kyei, Mr Attah Bimpeh of Donima Steel Complex and ISAAC OWUSU of Wesley Pharmacy.
Source: Ghana|Starrfm.com.gh|103.5FM|Ivan Heathcote – Fumador