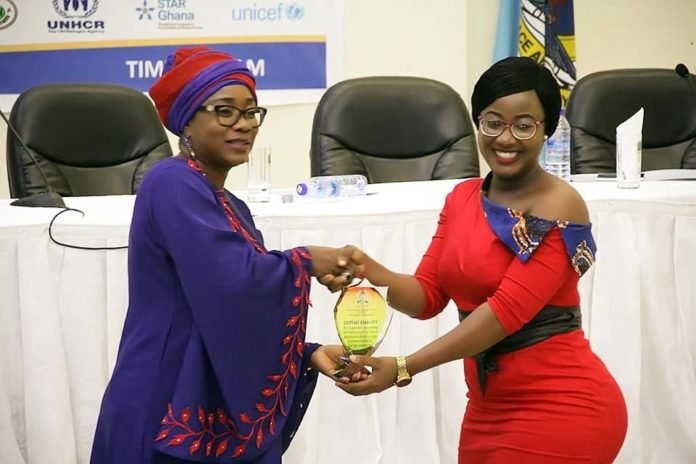 The Ministry of Gender, Children and Social Protection, Department of Children, as part of the commemoration of the International Day of the Child, has awarded the founder of Bridge for Equity Ghana, Miss Lilipearl Baaba Otoo, for her contribution towards child protection in the country.
The event also marked 40 years of the establishment of the Government machinery for implementing children's rights as well as the 30th anniversary celebration of the UN Convention on the Rights of the Child (CRC).
Miss Baaba Otoo was awarded together with UNICEF Ghana, Plan International Ghana and three other alumni of Plan Ghana; Abigail Teye Mamle, Xorlali Deletsu Victor and Dominic Ebow Arhin.
In an interview, excited Miss Baaba Otoo said she feels very honoured to be recognised by the Ministry. She expressed her gratitude to God, Plan Ghana and her parents for their support, training and encouragement to soar higher.
"I am very emotional right now because it is a dream come true even though I am yet to fully grasp the reality in this. When I started my organization, Bridge for Equity Ghana, I had no idea it came with such a significant reward. I was just in my little corner, travelling to hinterlands with my friends to expose communities to gender issues, skills training and child protection. I didn't see this award coming. It's an honour and a privilege, it is a big deal for me", said Madam Lilipearl Otoo.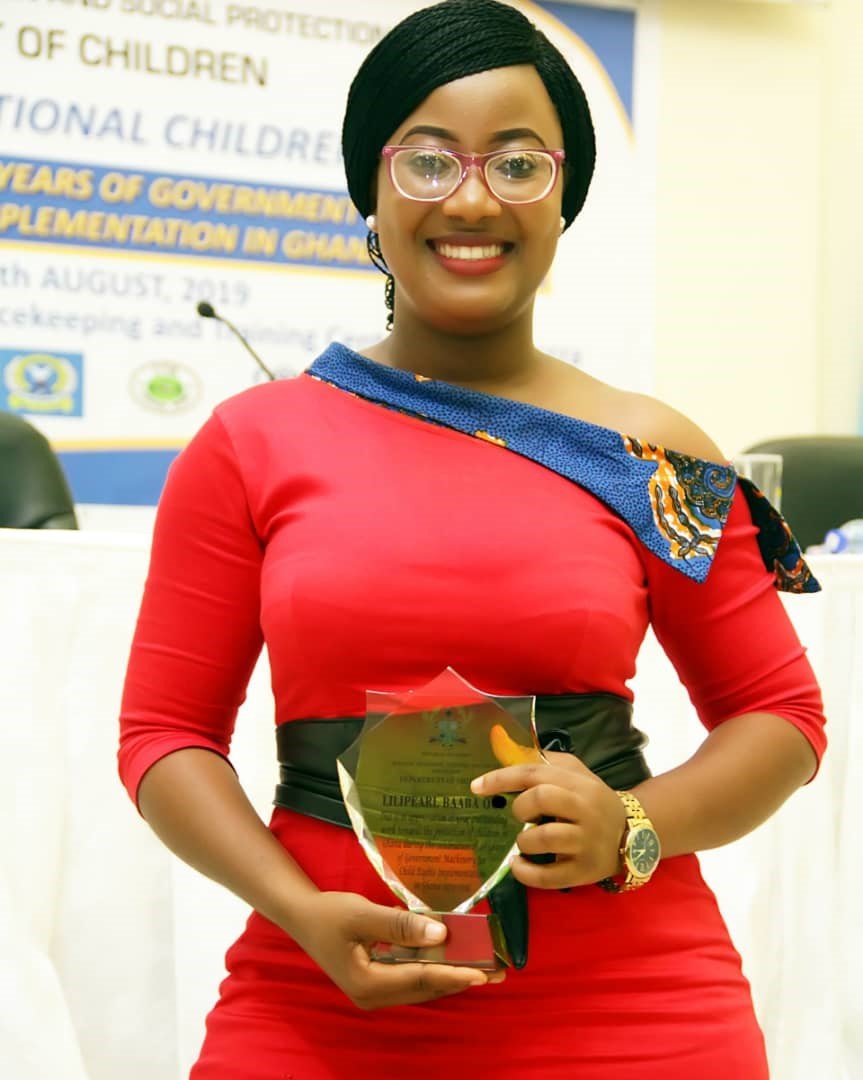 The event brought together some children across the country, stakeholders and Non-profit Organisations.
As the day was solely for children, they had the opportunity to draw the attention of government to some issues such as the standardisation of schools in rural areas to help improve their welfare and development, the creation of play centres and also, for government to remove the tax on sanitary pads.
UN-CRC
Ghana was the first country to ratify the convention in 1990 to ensure that every child enjoyed their rights and had fair opportunities in life.
The UNCRC is a human rights treaty which sets out the civil, political, economic, social, health and cultural rights of children, which according to Mr Pron, was mandated to ensure that the needed swift action was taken to address these concerns.
The promulgation and ratification of the UNCRC provides a uniform set of rights for all of the world's children and provides opportunities for governments to institute legislation, policies and structures for setting in motion the mechanisms for realising these rights.
 About Bridge for Equity Ghana
Bridge for Equity Ghana is a Non-Governmental Organisation (NGO) that creates awareness and public education on gender-related issues and contributes to achieving the Sustainable Development Goals (SDGs) through Gender Education, Child Protection and Skills Training for Employment.
Source: Ghana|Starrfm.com.gh|103.5FM