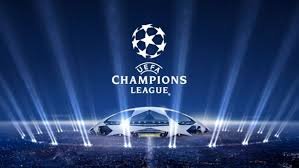 Premier League clubs have reportedly helped to foil a proposal to make revolutionary changes to the Champions League.
UEFA has been working with the European Club Association (ECA) to make significant changes to Europe's top club competitions from 2024 onwards.
The initial proposal looked at the introduction of a three-tiered system featuring 128 teams as well as promotion and relegation between the divisions.
It also envisaged a more exclusive Champions League which would see 24 of the 32 teams taking part guaranteed places in the competition for the following season, regardless of how they performed in their domestic competitions.
The new top-tier tournament would also feature four groups of eight, meaning that all teams would have to play 14 group-stage matches before reaching the knockout rounds, which could have impacted domestic competitions.
However, that proposal was met with strong opposition from clubs across Europe and reports on Monday indicated that European clubs were now looking at other options following the ECA general assembly in Geneva.
English clubs have criticised the proposal since its introduction and the Sun reports that Manchester United and Chelsea chiefs Ed Woodward and Bruce Buck led a delegation of Premier League teams at the meeting.
Source:mirror