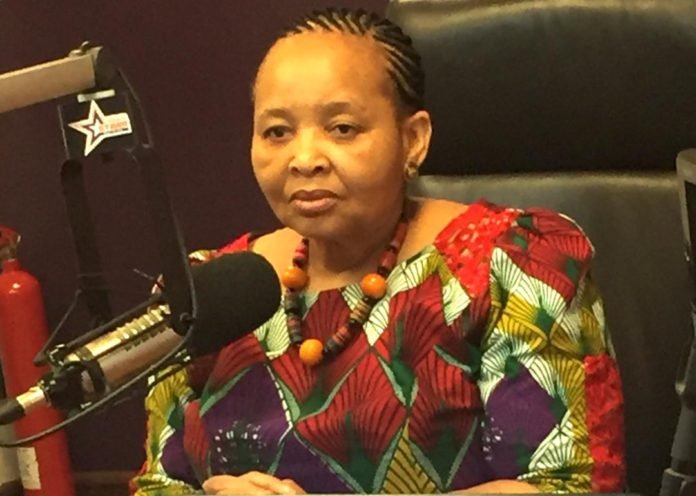 The deputy South African High Commissioner to Ghana Thapelo Madumane says his boss has been  misunderstood by Ghanaians in her comments on the xenophobic attacks in South Africa.
The High Commissioner has come under heavy criticism following her undiplomatic response to the barbaric action by her fellow countrymen towards other African nationals back home.
Lulu Xingwana in an interview with Starr News, among other things, asked African governments to create jobs for their citizens to discourage them from travelling to South Africa for greener pastures.
"And this starts from poverty, all of our countries must create jobs and opportunities for their people so that we don't all flock to one country because the one country would not be able to cope. If all of us were coming to Ghana, would you cope? Would you?" she said on Starr Today on Starr FM.
The High Commissioner also said foreigners sell fake goods in South Africa.
"Fake goods are actually destroying our economy. People cannot bring fake goods and sell them in the streets of Johannesburg and the police don't act. Foreigners that are doing the fake business. People will bring these things from Somalia. Some of these things are poisonous. Poor people do not know because they are cheaper. Then they will buy and get sick."
However, in a volt-face, her deputy told a news conference in Accra Thursday that the veteran diplomat meant well.
"That is a misunderstanding of the statement of the High commissioner. Most of the time when she engages with the media and her visitors and all that, she talks about the need to create employment and all that. the High Commissioner was a minister for agriculture, she was a minister for women and gender. So she sometimes approach these things looking at the most vulnerable in the society.
"So what she was talking about was like the policies you have here, the planting for food and jobs, rearing for food and jobs. what does that do? it create jobs, it creates jobs in the rural areas and as such it stops migration. So she was attesting to that, not that government should create jobs and their people should not go to South Africa. South Africa will continue to need skilled labour. We are part of the African community so whatever migration patterns that we have on the continent we cannot be secluded somewhere," he said.
Source: Ghana|Starrfm.com.gh|103.5FM